Don't neglect your pre-acceptance inspections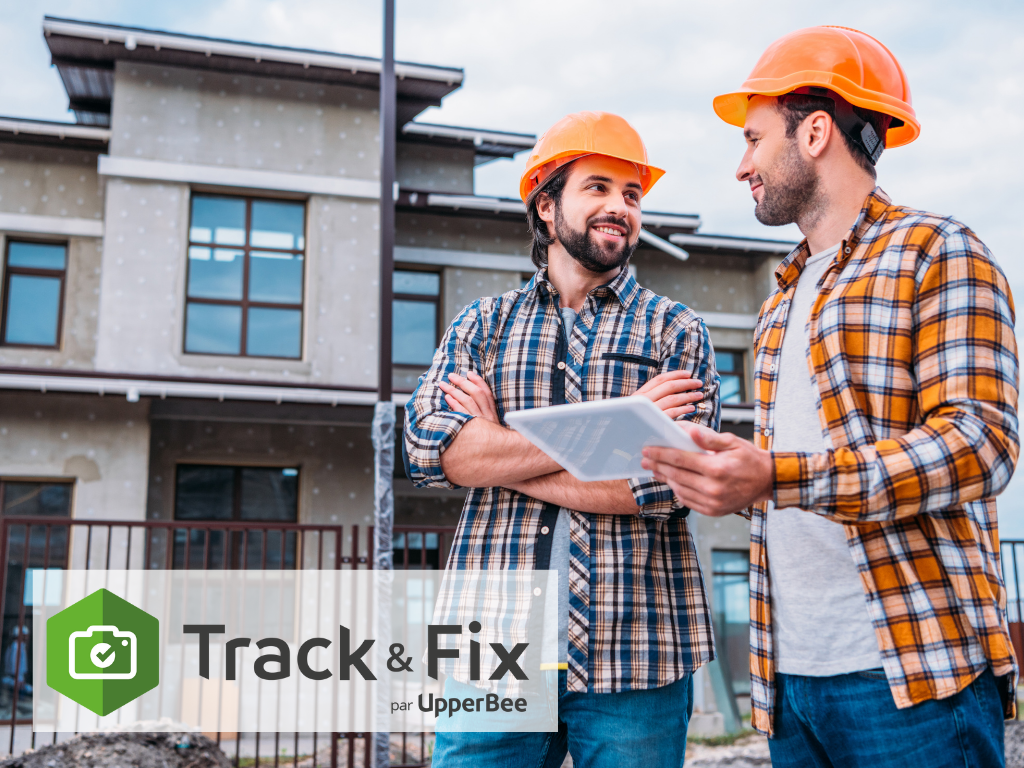 21 July 2021 | Inspection, pre-acceptance | Track and Fix
A pre-acceptance inspection helps to effectively protect new homebuyers and developers by examining building systems and components for apparent defects and deficiencies, while identifying items that need to be corrected or completed.
Whether you are a real estate developer, general contractor or building owner, make your inspections easy with Track&Fix by UpperBee.
The ideal technological tool for construction teams
Track & Fix facilitates site inspections and collaboration between teams. Its ease of use, both on mobile devices and on its web application, improves the follow-up of your corrective work and the satisfaction of your clients and collaborators. It is the ideal inspection tool for real estate developers, general contractors, home builders, site superintendents and project managers.
A complete tool for monitoring your projects
Track&Fix identifies, orders, assigns, updates and tracks your real estate projects in real time with your various teams. You can even inspect your projects with your mobile device.
Here are some of the features:
Generate customized inspection reports
Send corrective work requests
Evaluate the performance of your projects
Survey your customers' satisfaction
See the other features of the inspection tool 
With Track&Fix, no more stress, you have control over these essential steps:
✅ New condo inspection
✅ New construction, townhouse or single family home inspection
✅ Condition of the premises
✅ Building inspection
✅ Site inspection
✅ After sales service…
Track & Fix is accepted by all new home warranty plans and integrates with major construction software such as Procore and BIM360.
Easy to use, our software is accessible on all your electronic devices and you access your data in real time.
Digital signatures are built in and voice writing is available.
The UpperBee team can arrange a demonstration tailored to your needs and underscore the integrations that provide significant time savings on construction sites. During the demonstration, we will go over the most popular features to show you the power of the inspection application and the comprehensive customer service portal.
Request your demo today to gain control over your management operations, improve communication between stakeholders to expedite corrective work and ensure customer satisfaction.
To learn more:
also read this article (in french) from Protégez-vous : Pre-acceptance delivery inspection helps effectively protect new home buyers and developers.
---
Comments
---
Do you like this news?
Don't hesitate to share it!