How do you approach the issue of parcel delivery in your building?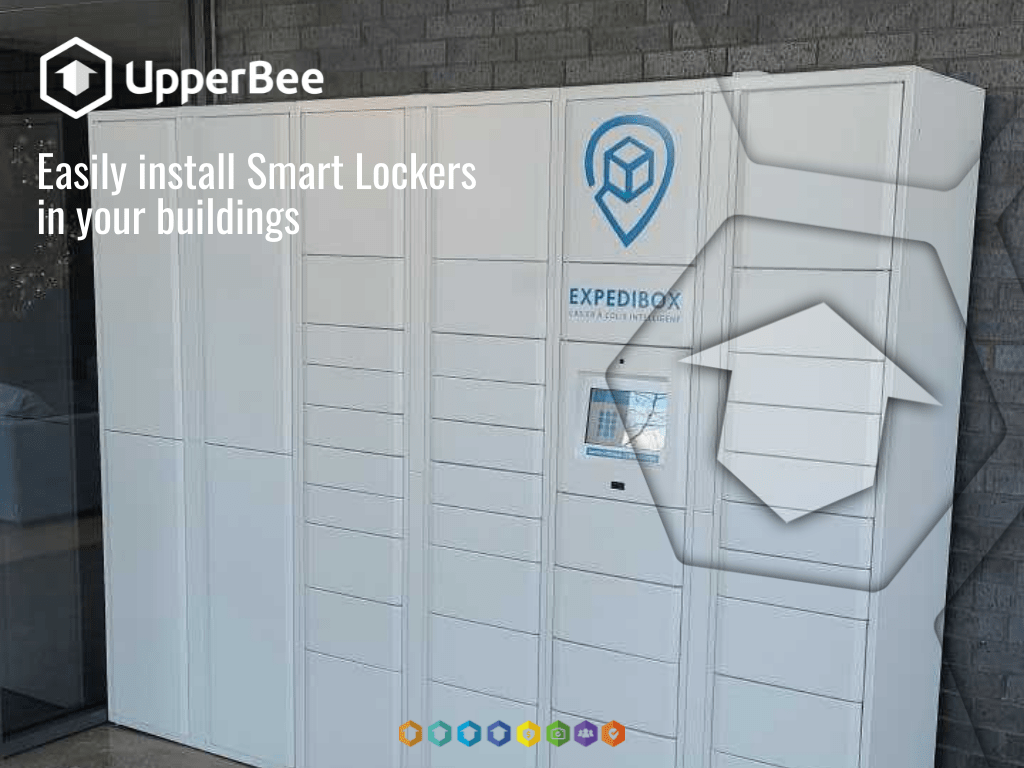 22 March 2022 | Innovation, intelligent lockers, package lockers, parcel delivery, property management, Proptech | Condo, Rental
The craze for e-commerce is very real and the quantity of parcels delivered has exploded during the pandemic.  Before, deliveries were limited to meals or a few items such as shoes… Now everything is delivered, from groceries to furniture!
Parcel delivery has therefore become an issue and requires adaptations in the way this growing volume of parcels is managed in condo buildings or rental buildings: theft of parcels, piling up of packages left on the ground in reception halls, loss of time for managers who face residents' grievances, risk of fire with accumulation of cardboard and blocking of entrances, etc.
Fortunately, there is an existing solution with UpperBee! To meet residents' requests and allow them to receive and pick up packages at any time of the day, you can install smart lockers easily in your building.
The technological solution developed by UpperBee makes it possible to integrate smart locker solutions with UpperBee Condo and UpperBee Rental to simplify the delivery of parcels in real time.
Expedibox and Upperbee, a turnkey solution for the management of your parcels
The integration of Expedibox and UpperBee allows the daily automatic update of your list of residents (owners and tenants). Therefore, you no longer need to update the resident list in Expedibox' s software. And best of all, you no longer have to manage and maintain pesky Excel import files!
Expedibox cabinets, designed and manufactured in Quebec, are easy to install and use. Your building acquires or rents one of these cabinets and you install it in your lobby. When a delivery person arrives at the building, they only have to select the apartment or condo on the cabinet screen to clear an empty locker and storage a package. The resident then receives a unique code to open the locker where their package is waiting for them by email or SMS.
Here are some examples of buildings
 
The Expedibox lockers exist in different dimensions, based on the current needs of e-commerce. They are suitable for small packages as well as ready-to-eat boxes, for example. Expedibox uses statistics from more than 110 locations to optimize door size distribution, in addition to having privileged relationships with all carriers and deliverers, including the Amazon Hub Locker Program to ensure a secure delivery every time.
And for UpperBee customers, a 15% discount is offered until August 2022!
UpperBee and Expedibox offer their customers an exclusive 15% discount on the purchase, or rental, on equipment costs for a minimum period of one year, of an Expedibox parcel cabinet. With such an offer, there is no reason to deprive your residents of the additional safety and comfort that this service offers!
» To benefit from it visit the https://expedibox.com/upperbee
Contact us to learn more about the features and benefits of using UpperBee for your property management.
Read also, our Blog article "How to stop the theft of parcels in buildings" about smart lockers and the theft of parcels in buildings: the technological linkage between UpperBee and Expedibox helps you manage this issue.
---
Comments
---
Do you like this news?
Don't hesitate to share it!