Kastello Immobilier chooses UpperBee to support its growth and development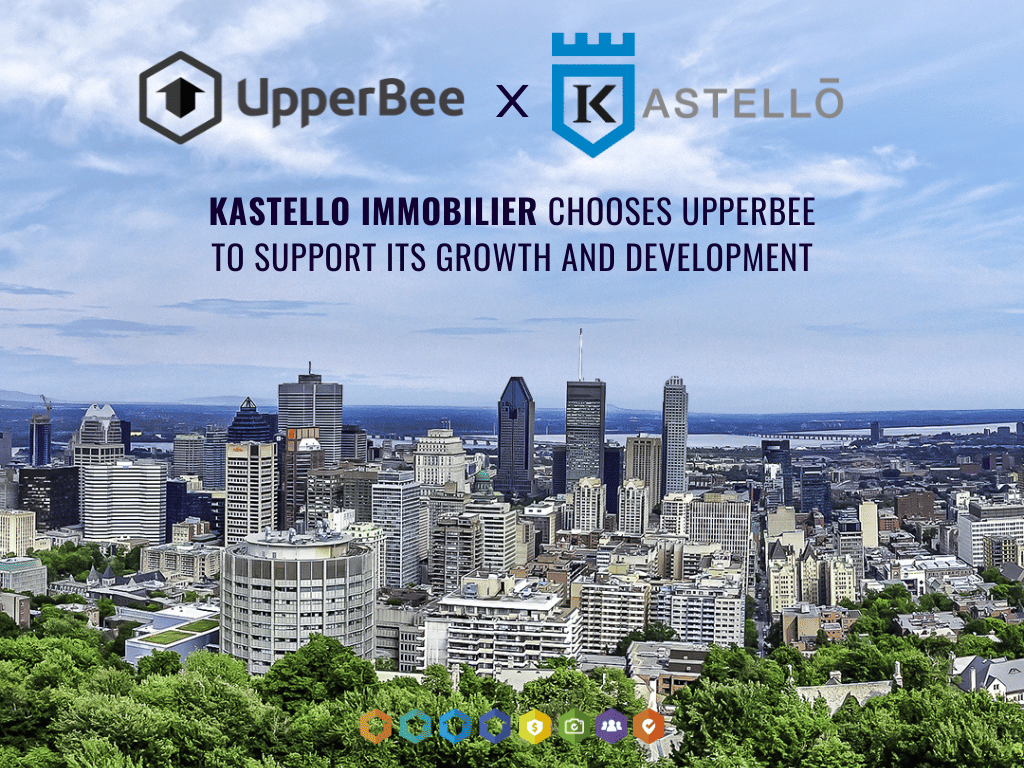 27 February 2023 | property manager, Rental Management, software | Manager, Rental, UpperBee
UpperBee is proud to count Kastello Immobilier among its rental management clients.
Founded by the Fortin family, Kastello is a Quebec investment company specializing in residential real estate. Their business model on a human scale is based on the creation of strong bonds of trust with their partners and tenant customers. Kastello's cornerstone is family values based on collaboration, respect, transparency, and rigour. They advocate jovial professionalism because it is in pleasure that they are best accomplished!
Éric Fortin is President of Kastello Immobilier, Kastello's first investment subsidiary. He is responsible for the development and management of business strategies, partnerships and investments. He is also responsible for the management and development of the parent company. Eric has over 26 years of experience in business management. He worked for 13 years at the Quebec flagship Alimentation Couche-Tard, where he held the position of Director of Operations for 7 years and Director of Marketing for 2 years. An entrepreneur at heart, he then owned businesses for 15 years. Well established in the Quebec business world, he is a member of several boards of directors, including that of Alimentation Couche-Tard.
Mathieu Collette is a partner and Vice President of Real Estate and is responsible for real estate investments at Kastello Immobilier. In particular, he is responsible for the development and monitoring of investment strategies and partnerships, as well as the analysis and management of investment projects. In addition, Mathieu is in charge of the property management division within the company. Mathieu has more than 25 years of experience in different spheres of real estate. Among other things, he was Vice-President of Residential Real Estate Development at Devimco Immobilier, where he actively participated in the development of more than 3000 residential units. Mathieu also worked at Altus Group for 15 years as a Chartered Appraiser. He has led a wide range of consulting, market research and real estate appraisal mandates, in addition to providing general management of the residential advisory services department.
"As part of the start-up of our new property management division, we wanted to be accompanied by technological tools that would allow us to serve our tenant clients well. The Upperbee platform meets our day-to-day management needs very well, both in terms of communication with our clients and accounting. " Said Mathieu Collette to explain the choice of the UpperBee technology platform.
Thank you Éric Fortin and Mathieu Collette for your trust, we are proud to collaborate with the entire Kastello Real Estate team and to accompany you in your development!
UpperBee brings together several thousand clients in independent management and also counts among its clients some of the largest Canadian real estate management firms, including SolutionCondo, Gestion Immobilière Wilkar, HPDG, Gestion Immobilière Domis, Trivium Property Management, Lifa Gestion immobilière and many others… 
UpperBee was founded in 2007 by a team of property management professionals, accountants and software engineers, so it's a well-established management platform, here to stay!
Don't fall behind, contact us  and let us show you why UpperBee is the solution for you by arranging a demo.
---
Comments
---
Do you like this news?
Don't hesitate to share it!