Notice of appointment: UpperBee expands its offer with the launch of its new real estate brokerage service!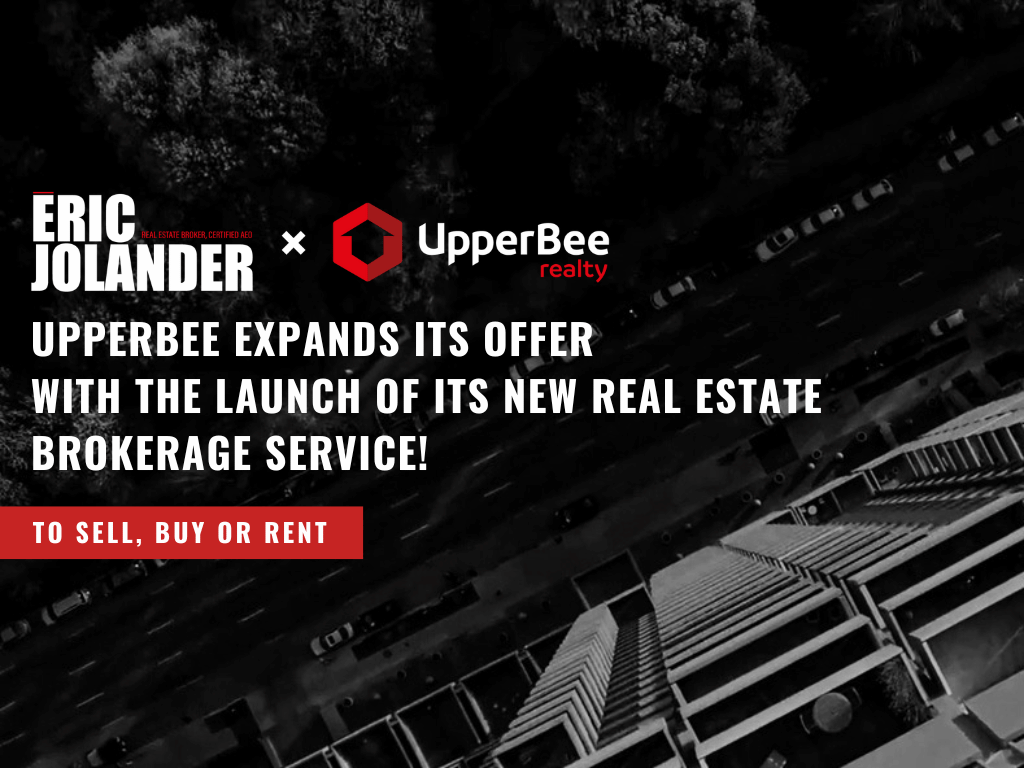 23 March 2023 | Co-ownership, Condo, condominium, Copropriété, Courtage immobilier, Gestion locative, Real estate brokerage | UpperBee
UpperBee is pleased to announce the appointment of Mr. Eric Jolander, Chartered Real Estate Broker, D.A., to the position of Vice President Real Estate Brokerage at UpperBee. Eric has always gravitated around the business, entrepreneurship, and real estate communities, and he brings more than 25 years of experience in the brokerage industry, with a solid knowledge of the Montreal condominium market and its local markets.
A graduate of HEC Montréal, Eric also trained in real estate, business, and civil law. His knowledge of the law allows him to act in the interest of his clients and protect them against possible unpleasant surprises.
"We are delighted to welcome Eric to our team. His experience and expertise will be a valuable asset to UpperBee clients looking to buy, sell, rent, or know the value of their property. We are convinced that Eric will contribute to the growth of our real estate brokerage service," said Eric Deslauriers, CEO of UpperBee.
UpperBee, property management software, is designed to make it easy to manage your real estate assets with comprehensive features such as property management, accounting, account collection and online payments and much more. It will now be easy for all our clients to access a full range of rental, sales, and property purchase support services directly in the UpperBee app.
Many of you have asked us for references or asked questions about the sale or rental of your condominium, your properties… It seemed appropriate to us to offer you complementary expertise to our management tools by adding real estate brokerage expertise to our services.
You are a member of the UpperBee community, you are thinking of selling or renting your condominium? Do you want to know the value of your property?
We invite you to contact Éric Jolander's team to discuss your project or your real estate needs.
You can reach them by phone at 514.975.1133 or by e-mail by clicking here.

---
Comments
---
Do you like this news?
Don't hesitate to share it!