Rethinking deliveries and parcel management in your buildings?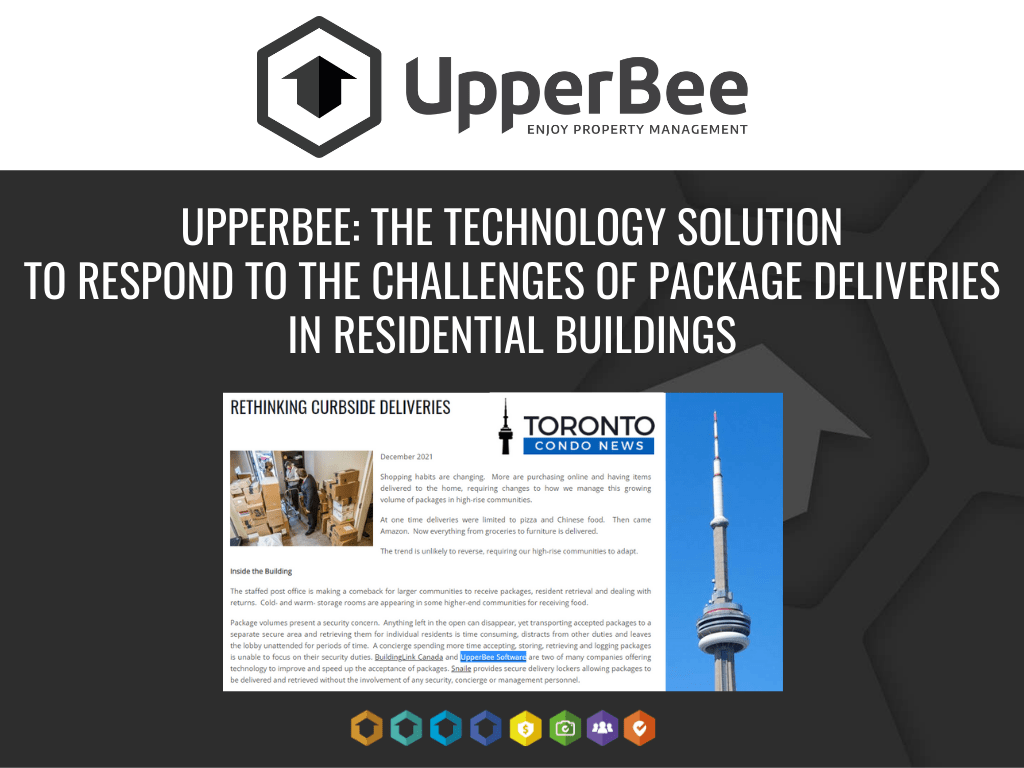 8 December 2021 | condominium, intelligent lockers, package lockers, parcel delivery | Condo, Manager, Rental
Read: This new article from the Toronto Condo News, published in the December 2021 edition, looks back at the increase in online shopping and the impact on parcel delivery in apartment buildings with UpperBee and Snaile.
The Toronto Condo News reminds us that buying habits have changed. More and more consumers are buying online and having them delivered to their homes, which requires adaptations and changes in the way this growing volume of parcels is managed in condominium buildings:
"At one time, deliveries were limited to pizzas and Chinese food. Then came Amazon. Now everything is delivered, from groceries to furniture. "
The trend is unlikely to reverse, forcing building communities to adapt.
With UpperBee solutions exist whether you have parcel cabinets or not!
To meet the growing demands of residents and the craze for e-commerce, UpperBee has developed a technological solution, which is now established in North America, and allows for the easy integration of smart locker solutions with UpperBee Condo  and  UpperBee Rental to simplify real-time parcel delivery in buildings.
You can therefore install smart lockers easily in your building, with this technological linkage developed with established companies including Snaile Inc.®. Your list of residents (landlords and tenants) is updated automatically and daily. You no longer have to manage and maintain annoying Excel import files!
What if you do not have a smart locker in your building?
No problem, UpperBee allows your security or door attendant to notify your residents by email or SMS that a package is waiting for them at the reception! The constant increase in online sale volumes makes these technological functionalities necessities for residential buildings.
For more details or if you have any questions: Contact us!
» Read the article on the Toronto Condo News website "Rethinking parcel delivery in buildings"  or download the pdf file.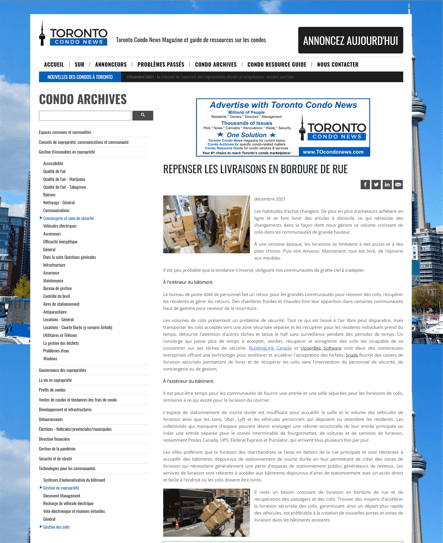 Schedule your demo now to learn more about the features and benefits of using UpperBee for your property management or contact us. The UpperBee team will be happy to organize a personalized demonstration according to your needs.
---
Comments
---
Do you like this news?
Don't hesitate to share it!