UpperBee is a proud partner of the Heron Point golf tournament organized by ACMO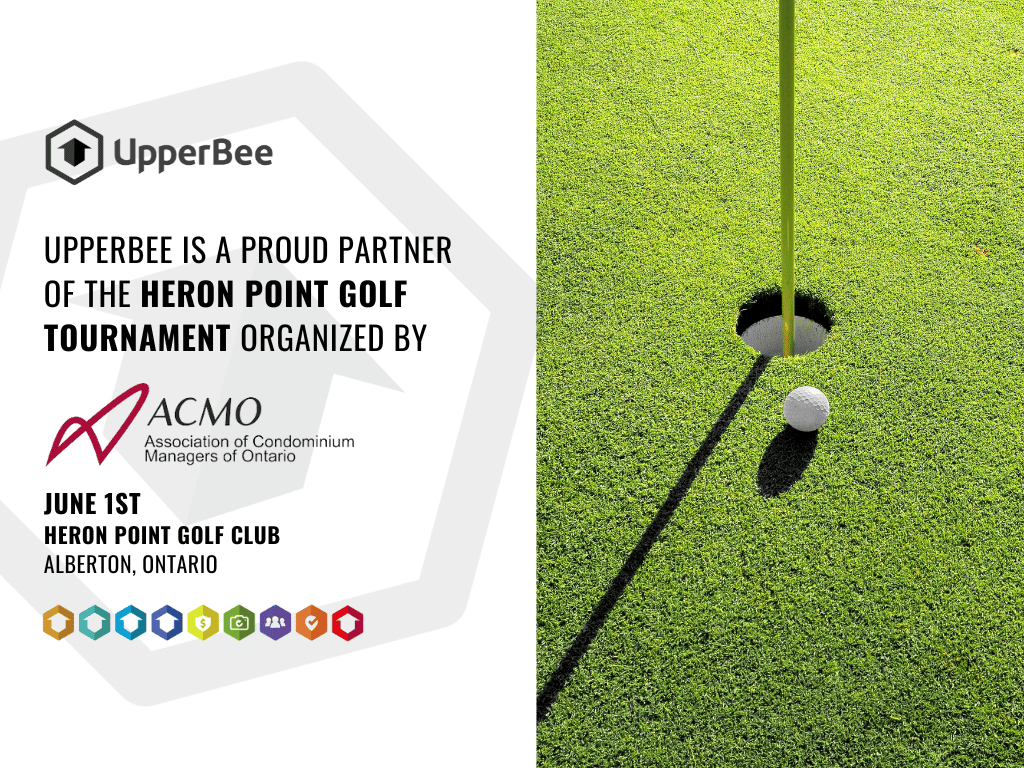 29 May 2023 | condominium, property management, software | UpperBee
Come and meet us on June 1st, 2023 at Heron Point Golf Club!
UpperBee continues to expand in the Ontario market and the team participate in this Heron Point Golf Tournament organized by ACMO on June 1st as a sponsor.
We look forward to meeting our industry colleagues, experts in the sector and to meet old friends and make new face-to-face.
It will be a great opportunity for exchanges and sharing around UpperBee's recognized expertise in innovative technological solutions in property management.
Want to know more? Mark Bush, Vice President – Business Development will be on hand and available to get to know each other and exchange. Do not hesitate to send us a message to organize a meeting.
Heron Point Golf tournament
Thursday, June 1st, 2023,
Heron Point Golf Club
2787 Dunmark Road,
Alberton, Ontario
Thank you to ACMO – ASSOCIATION OF CONDOMINIUM MANAGER of ONTARIO team for the opportunity and organization of this tournament!
UpperBee is a proud partner of ACMO, a leader in education, networking, and professional development in the condominium management sector.
ACMO is Toronto's strongest professional association dedicated to supporting and promoting the condominium management profession. Its mission is to improve the quality and performance of condominium managers, management companies and the services they provide. For over 40 years, ACMO has been an engaged community that offers expertise, education, resources, networking, and support.
---
Comments
---
Do you like this news?
Don't hesitate to share it!