UpperBee is proud partner of the next "Patio Party" organized by the Canadian Condominium Institute (CCI) – Eastern Ontario in Ottawa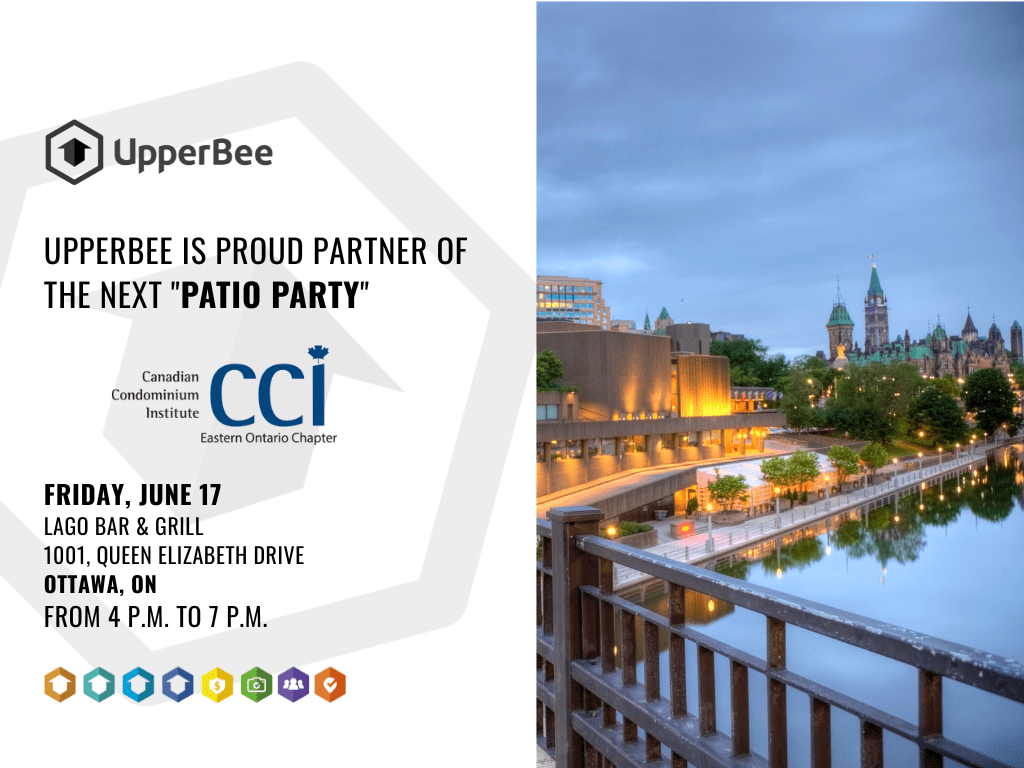 13 June 2022 | Co-ownership, property management, software | UpperBee
It is a great opportunity to reconnect and network, which is much appreciated after more than 2 years of pandemic.  Finally an opportunity to see friends and colleagues face to face and have the opportunity to make new ones.
This Patio Party will also feature the newly appointed Leaders of the Canadian Condominium Institute (LCCI).
Friday, June 17
Lago Bar & Grill
1001, Queen Elizabeth Drive
Ottawa, ON
From 4 p.m. to 7 p.m.
» Free registration https://cci-easternontario.ca/e-registration/28/party
Come and meet us on this occasion.
Thank you to CCI Eastern Ontario for organizing this Patio Party!
---
Comments
---
Do you like this news?
Don't hesitate to share it!