UpperBee is proud to partner with BFL Canada to offer its syndicates of co-ownership, condominium associations and property managers' clients an advantageous insurance program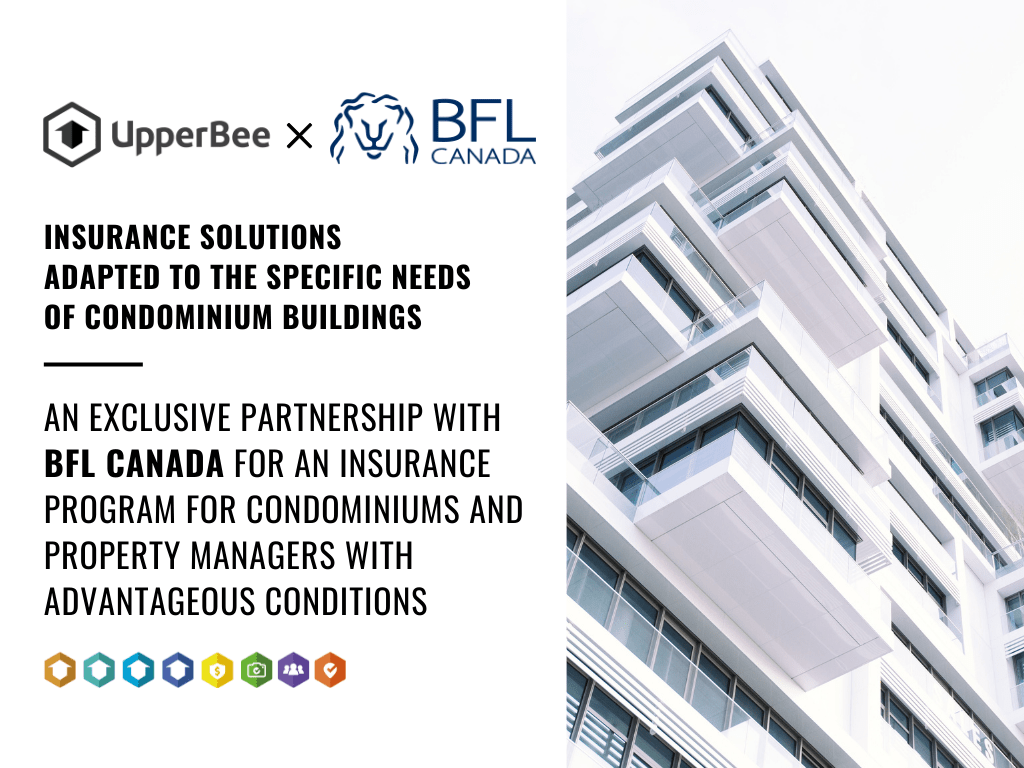 21 June 2022 | Assurance, Co-ownership, Copropriété, Insurance | Condo, UpperBee
UpperBee is proud to present this exclusive partnership with BFL Canada, one of Canada's leading risk management and insurance brokerage companies with a proven track record in insuring condominium properties.
Want to insure your property? Need to renew your insurance?
Insurance is a major and complex issue for condominiums, and it is currently difficult to find solutions adapted to the specific needs of condominium buildings.
This is why UpperBee has negotiated an exclusive insurance program for condominiums and property managers with advantageous conditions. BFL Canada, thanks to its extensive expertise in the field of real estate, has designed policies that meet your objectives of soundly managing your buildings and protecting your assets. The BFL Canada team will be able to accompany and assist you with the management and renewal of your insurance.
BFL Canada offers an insurance program developed by their team of specialist and tailored to the unique needs of condominiums:
''Most condominium insurance solutions companies now need to share the risk with other insurers. As your insurance broker, we are able to canvass the insurance marketplace, approach financially sound insurers and always act in your best interests. Simply put, BFL CANADA has developed the ideal insurance program for you.''
For personalized information on the condominium association insurance program, contact the BFL Canada team.

---
Comments
---
Do you like this news?
Don't hesitate to share it!