UpperBee participates in the Quebec Forum on multi-residential investment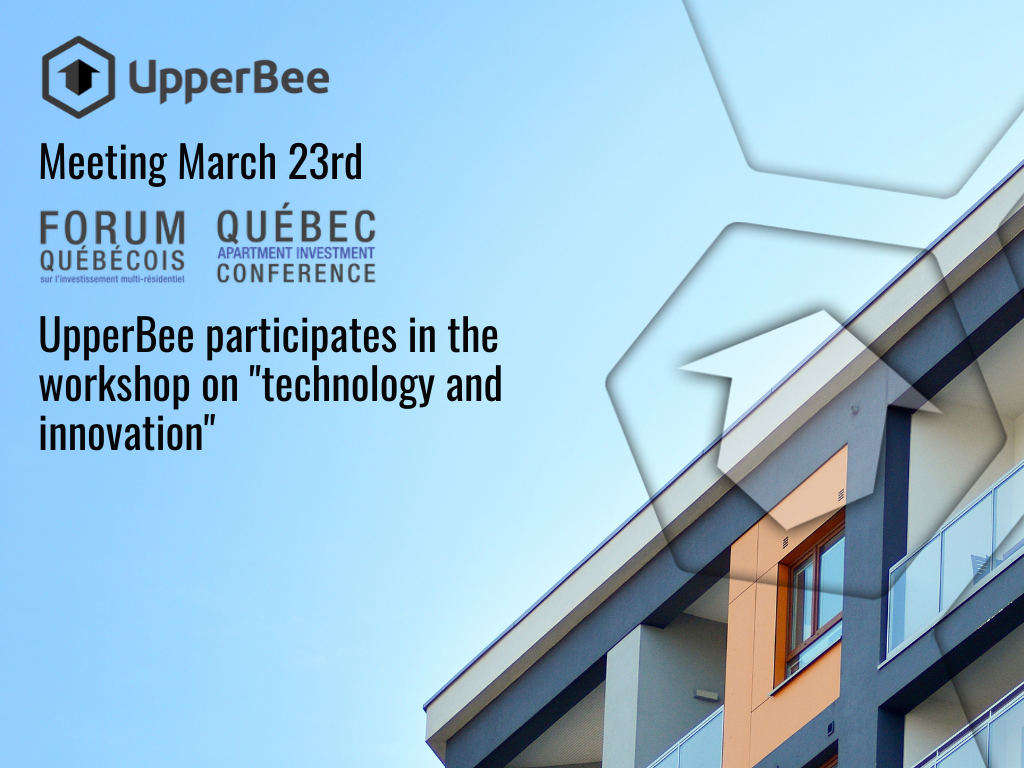 22 March 2022 | Innovation, PropertyManagement, Proptech | Condo, Manager, Rental
UpperBee participates in the workshop on "technology and innovation". 
This 18th edition will be held in person in Montreal on March 23 at the Palais des congrès. Finally, a new opportunity to meet our customers, business partners, and real estate market players after these two years of pandemic that will undeniably have an impact on residential real estate. 
Many informative conferences are presented on the multi-residential market: trends and issues, strategies, and opportunities with the intervention of experts, owners, developers, investors, or lenders. 
Our CEO, Eric Deslauriers will be one of the guests of the Workshop led by Audrey-Anne Bouclin, Senior Director, Innovation Selection Group:  
Technology and innovation: how can innovation be a vector of retention? How to use the latest technologies to make your property more attractive?  
 
It will be accompanied by Bläckfisk and One Home Collection.  
Session B2 – Wednesday, March 23, 2022 13:35 – 14:25
It will be a great opportunity for exchanges and sharing around UpperBee's recognized expertise in innovative technological solutions. 
Indeed, particularly attentive to the demands of its customers, UpperBee asserts itself as the most powerful suite of property management software specialized for the management of buildings of all sizes. True to its position as an expert and leader, UpperBee is constantly innovating to offer integrated, collaborative, and accessible solutions in the same platform, adapted to the needs of its clients, real estate professionals and the evolution of the real estate market. 
Our avant-garde software suite is clearly part of the digital shift in real estate and has just been enriched with the launch of UpperBee Pay, the simple and integrated payment solution to accelerate the collection of rents and condo fees, simplify the payment of suppliers and other stakeholders… UpperBee evolves by adapting to the best standards of quality and safety of technology and many new features will still emerge in the coming weeks… A good reason to attend this workshop! 
To learn more about the event and its conferences, and to come and meet us and exchange: https://bit.ly/3I2GvQf 
---
Comments
---
Do you like this news?
Don't hesitate to share it!