UpperBee participates in Toronto's PM Springfest on April 20th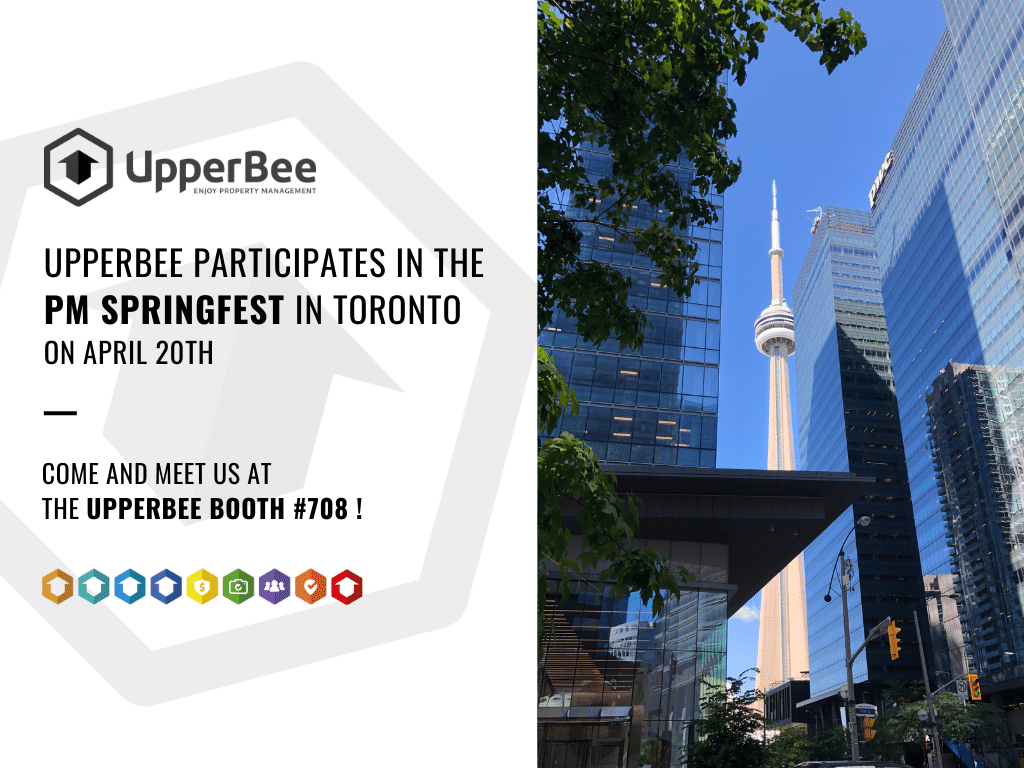 11 April 2023 | Co-ownership, condominium, Conference, property manager, Proptech, software | UpperBee
As UpperBee continues to expand in the Ontario market, the team will be pleased to see you at our booth at PM Springfest in Toronto on April 20th.
PM Springfest is the premier annual event for property managers in Toronto and across Canada. We look forward to seeing you – come see us at UpperBee Booth #708!
Join us on April 20, 2023 at the Metro Toronto Convention Centre.
This will be a great opportunity to meet and discuss UpperBee's recognized expertise in innovative property management technology solutions.
UpperBee is already making a difference in the digitization of real estate in North America and has established itself as the most powerful suite of accounting and property management software for both large and small buildings.

True to its position as an expert and leader, UpperBee is constantly innovating to offer integrated, collaborative and accessible solutions in a single platform, adapted to the needs of its clients, real estate professionals and the evolution of the real estate market.
UpperBee is evolving to meet the highest standards of quality and security in technology, and more new features will be released in the coming weeks…
A good reason to meet the team at this event!
To learn more about the Toronto's PM Springfest event, click here.
---
Comments
---
Do you like this news?
Don't hesitate to share it!