UpperBee: The solution to respond and manage all your deliveries and packages in the residential buildings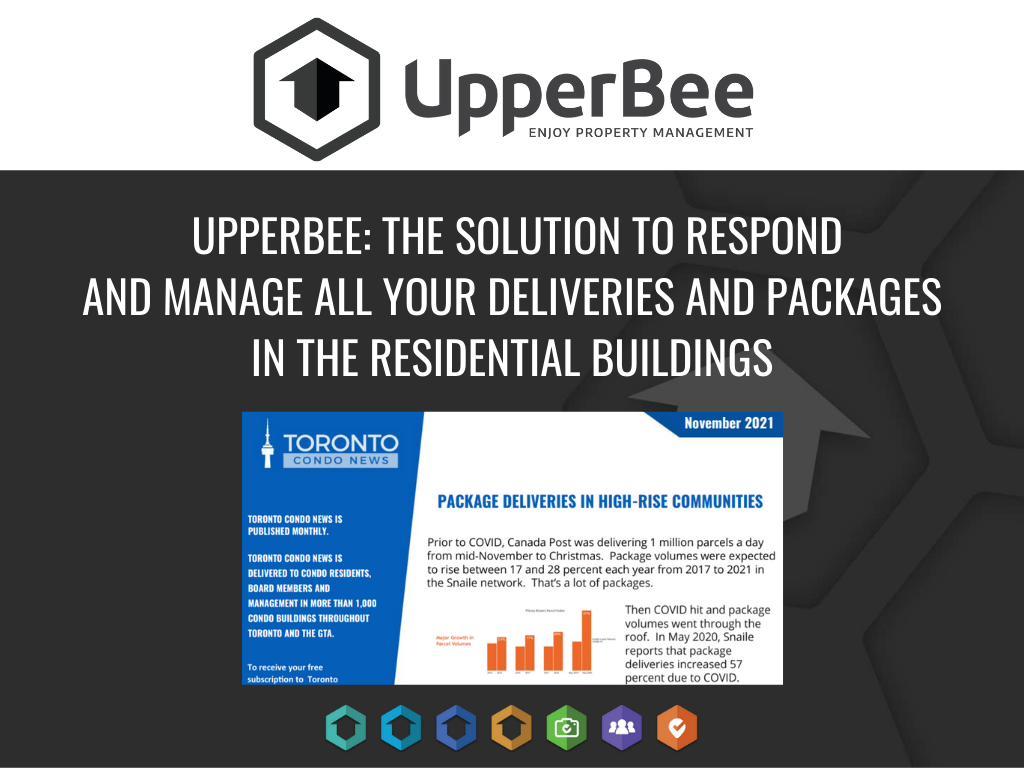 10 November 2021 | intelligent lockers, package lockers, parcel delivery | Condo
To Read: this article from Toronto Condo News on the topic of package deliveries in residential buildings with the participation of Snaile.
With COVID, the volume of packages have exploded and the problems managing these packages have increase along with them.
With UpperBee the solution is here!
In response to resident request and the popularity of shopping online, UpperBee has developed a technology solution that easily integrates intelligent locker solutions with UpperBee Condo and UpperBee Rental to simplify package delivery in real-time.
You can easily install smart lockers in your building, your list of residents (owners and tenants) is updated daily automatically. You no longer have to manage and maintain annoying Excel import files!
The constant increase in online sales volumes makes this service a necessity for buildings that do not offer their residents a parcel pick-up service.
"Technology solutions, such as those offered by UpperBee, speed up the processing of packages while notifying residents more quickly and easily of their arrival so they can be picked up sooner."
» Read the article on the Toronto Condo News website https://bit.ly/3wqxix6 or download the pdf file.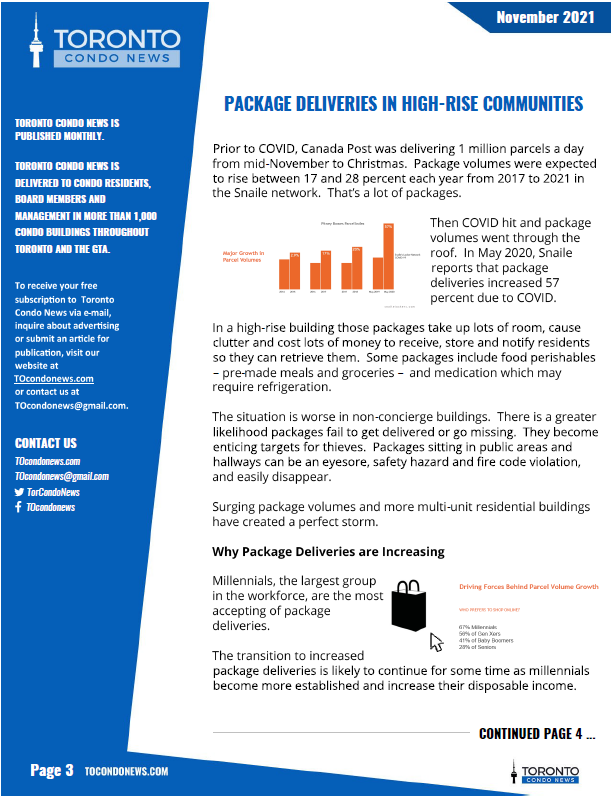 Schedule your demo now to learn more about the features and benefits of using UpperBee Condo for your property management or contact us.
The UpperBee team will be happy to set up a customized demo based on your needs.
---
Comments
---
Do you like this news?
Don't hesitate to share it!