With UpperBee it is simple… and it pays !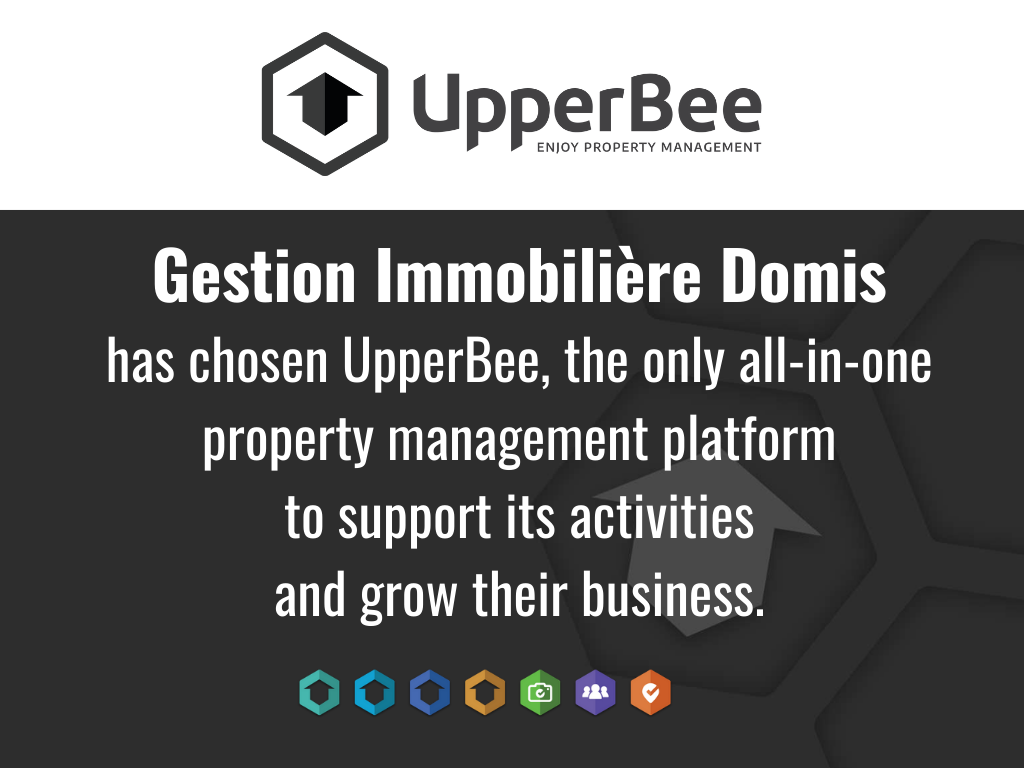 26 August 2021 | property management, property manager, software | Condo, Manager, Rental
You manage condominiums or rental buildings, or both? You use several more or less integrated software applications on a daily basis, and you waste too much time and money.
But you're hesitant to switch platforms?
Why choose UpperBee?
We have given UpperBee platform users a voice.
Here is what Gestion Immobilière Domis had to say.
The management team's mission is to establish and maintain a management structure that ensures the integrity of the buildings, compliance with regulations, rigorous management of finances, projects, and assets, while ensuring the harmony of residents in a healthy environment:
"Our know-how as well as our proactivity in the real estate market make our team a source of support for condominium corporations and real estate investors. Our field of expertise is based on several areas of competence."
The team's areas of expertise:
Condominium management, complete or partial management of your building
Management of income properties
Emergency services
Gestion Immobilière Domis has chosen the UpperBee platform to support its activities and grow their business :
''This management platform is essential to our business and the development of our company. Among other things, Upperbee helps us offer our clients management with history, transparency and accessibility.

Their customer service is impeccable, they are always available to help us and their technicians are always in a good mood, which is precious these days!

We recommend Upperbee for any property management company, regardless of size. We are proud to use Upperbee!

The Domis Team''
Thank you to all the team at Gestion Immobilière Domis, we are proud to collaborate with you and to accompany you in your success!
Are you still using a traditional real estate accounting software for your property management?
Let us introduce you to the power of the only all-in-one property management platform UpperBee.
At UpperBee, we understand the importance of having all of your management tools in a single, 100% integrated platform, accessible online 24/7.
Why use a simple accounting software to manage your properties when UpperBee integrates the management of your maintenance activities, the payment of rents, condo fees and suppliers, bookkeeping, and allows you to upload or produce various documents (invoices, contracts, work orders, etc.). Efficiently manage your administrative tasks and meetings (UpperBee Condo) with powerful application tools that allow you to communicate and document all your exchanges with your owners, tenants and third parties (e.g.: subcontractors, insurance companies, etc.).
System calendars allow you, or your residents directly, to manage room reservations, other facilities, and much more!
With UpperBee, no more time wasted, and no more frustration that comes with using multiple poorly integrated third-party software programs to try to prolong the life of your outdated property accounting software.
With UpperBee it is simple… and it pays!
---
Comments
---
Do you like this news?
Don't hesitate to share it!