upperbee
NEWS
To improve your property management, stay informed about the latest news in your software suite. All the information on new features, new functionalities or help articles for the use of UpperBee, the latest videos online...
UpperBee partner of the largest associations
8 September 2023 | Sandrine Boisselier
By being a partner of the largest associations, UpperBee aligns itself with its ambitious development strategy and continues its commitment alongside managers by getting involved in its industry.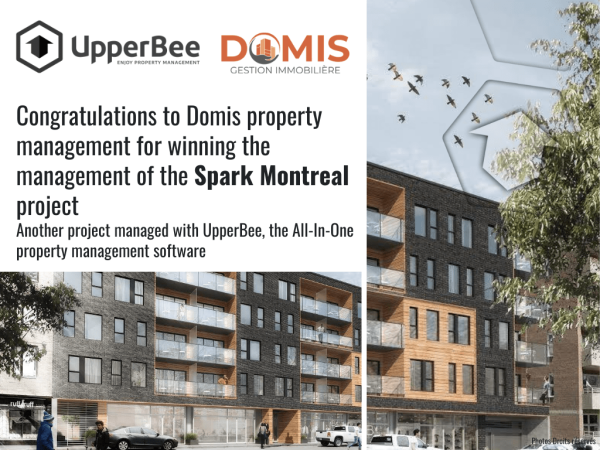 Domis Property Management wins the management contract for Spark in Ville-Marie
17 February 2022 | UpperBee
To manage Spark, Domis relies on its professional and experienced teams in property management, and on UpperBee's innovative technological solutions specifically designed for the management of today's condominiums.