The UPPERBEE BLOG
STAY INFORMED ABOUT PROPERTY MANAGEMENT
Stay informed on the latest news about property management solutions for real estate professionals, about condominiums, income properties and plexes. All the information on building management and maintenance as well as real estate in general.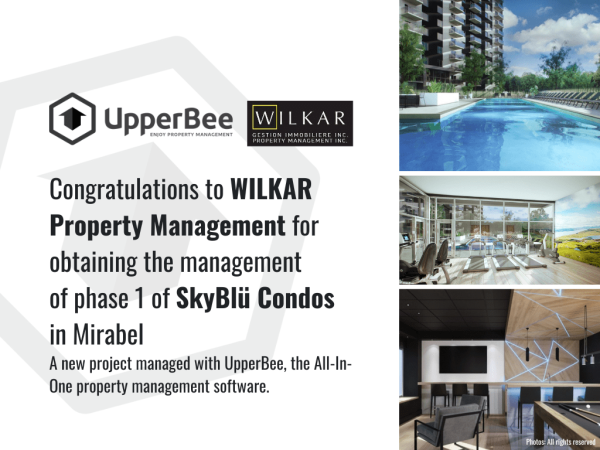 Wilkar obtains the management of phase 1 of SkyBlü condos in Mirabel
26 July 2022
To manage Condos SkyBlü, Wilkar will rely on its property management teams and UpperBee's innovative technology solutions adapted to today's condominium management.
1 2