The UPPERBEE BLOG
STAY INFORMED ABOUT PROPERTY MANAGEMENT
Stay informed on the latest news about property management solutions for real estate professionals, about condominiums, income properties and plexes. All the information on building management and maintenance as well as real estate in general.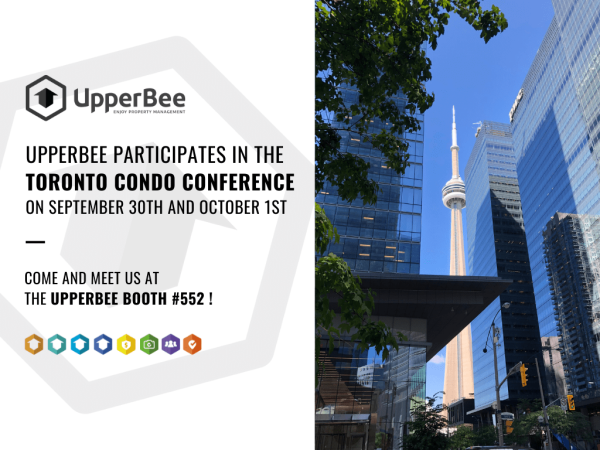 UpperBee participates in the Toronto Condo Conference on September 30th and October 1st
12 September 2022
We look forward to seeing you in large numbers - come and meet us at the UpperBee booth #552!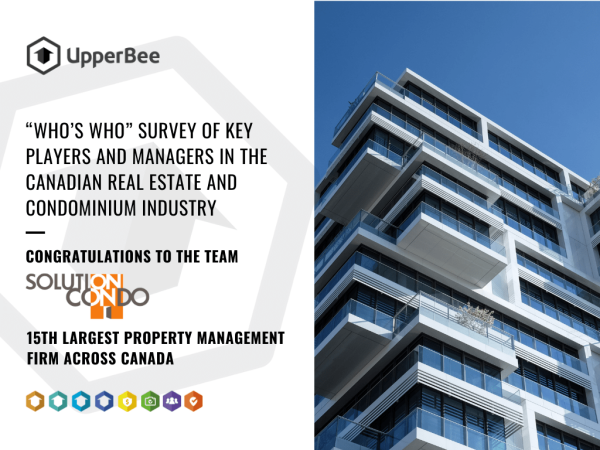 SolutionCondo in 15th Place! in terms of the main players and portfolios of the Canadian condominium industry 
16 June 2022
This annual ranking represents the most comprehensive list of owners and managers of commercial and multi-residential properties in Canada. This survey is a reference in the market, used and consulted by more than 100,000 owners, developers, and real estate professionals every year, and SolutionCondo is mentioned twice!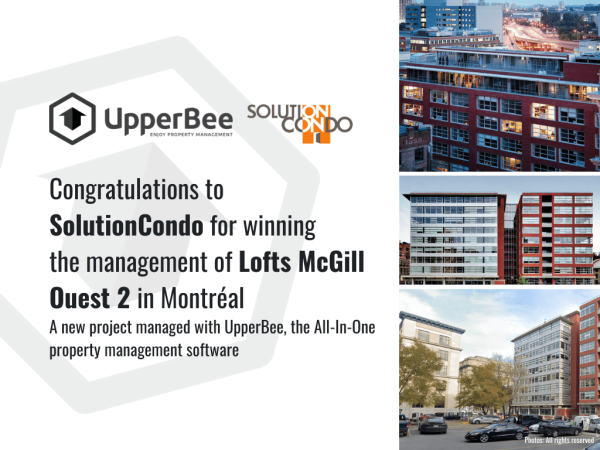 Congratulations to SolutionCondo for winning the contract to manage Lofts McGill Ouest 2 managed with Upperbee
8 May 2022
For the management of McGill Lofts Ouest - 2, SolutionCondo relies on its teams of property management professionals and UpperBee's innovative technological solutions adapted to the management of today's condominiums.