The UPPERBEE BLOG
STAY INFORMED ABOUT PROPERTY MANAGEMENT
Stay informed on the latest news about property management solutions for real estate professionals, about condominiums, income properties and plexes. All the information on building management and maintenance as well as real estate in general.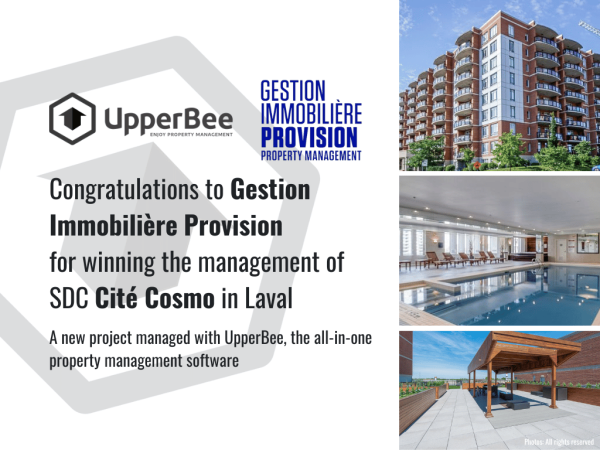 Gestion immobilière Provision obtains the management of the syndicate of co-ownership Cité Cosmo in Laval
19 January 2023
To manage Cité Cosmo, Gestion immobilière Provision relies on its property management teams, and on UpperBee's innovative technological solutions adapted to the management of today's condominiums.