The UPPERBEE BLOG
STAY INFORMED ABOUT PROPERTY MANAGEMENT
Stay informed on the latest news about property management solutions for real estate professionals, about condominiums, income properties and plexes. All the information on building management and maintenance as well as real estate in general.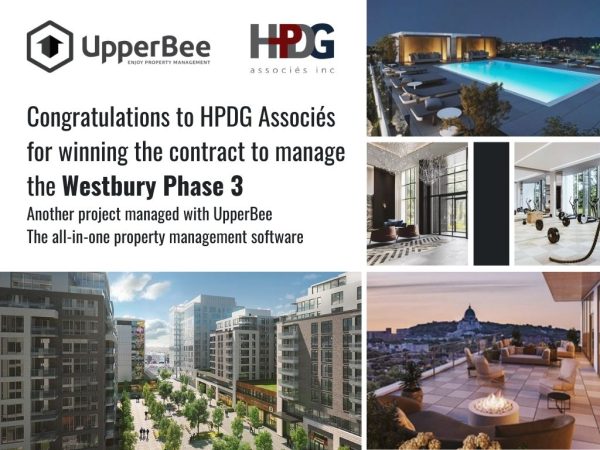 Congratulations to HPDG Associés for winning the contract to manage the Westbury Phase 3 project.
12 November 2021
UpperBee congratulates the entire HPDG Associés  team on securing the management of Phase 3 of the Westbury project. Another project managed with UpperBee – The all-in-one property management software.