The UPPERBEE BLOG
STAY INFORMED ABOUT PROPERTY MANAGEMENT
Stay informed on the latest news about property management solutions for real estate professionals, about condominiums, income properties and plexes. All the information on building management and maintenance as well as real estate in general.
SolutionCondo obtains the management of phase 2 of the Esplanade Cartier from Prével, managed with UpperBee
13 September 2022
SolutionCondo relies on its teams of property management professionals and on UpperBee's innovative technological solutions adapted to the management of today's condominiums.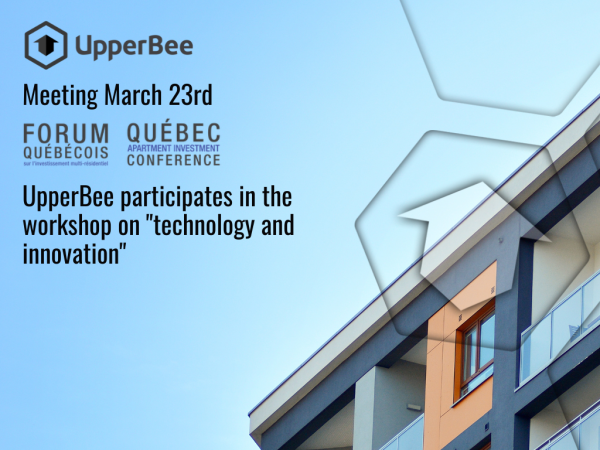 UpperBee participates in the Quebec Forum on multi-residential investment
22 March 2022
Our CEO, Eric Deslauriers will be one of the guests of the Workshop led by Audrey-Anne Bouclin, Senior Director, Innovation Selection Group: