The UPPERBEE BLOG
STAY INFORMED ABOUT PROPERTY MANAGEMENT
Stay informed on the latest news about property management solutions for real estate professionals, about condominiums, income properties and plexes. All the information on building management and maintenance as well as real estate in general.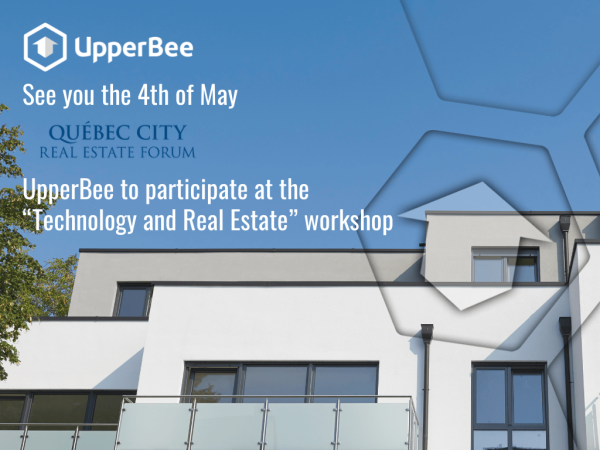 UpperBee participes at the Quebec Real Estate Summit on may 4th 2022
18 April 2022
Our CEO, Eric Deslauriers is invited to the Workshop led by Francis Lessard - Graph Synergie, on Technology and Real Estate. With David Cervantes – CBRE, Marie-Josée Fortier – Snaile  and Sébastien Vachon – KOREM.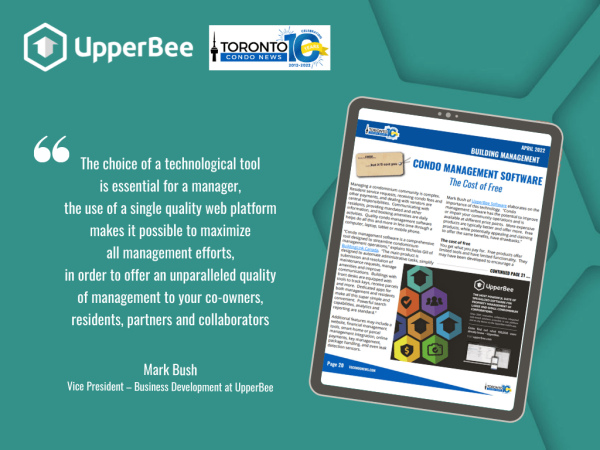 Choosing a condominium management software – The cost of free of charge
13 April 2022
Read: This new article from the Toronto Condo News, published in the last edition of April 2022, which returns to the importance of choosing a condominium management software with the contribution of UpperBee.