The UPPERBEE BLOG
STAY INFORMED ABOUT PROPERTY MANAGEMENT
Stay informed on the latest news about property management solutions for real estate professionals, about condominiums, income properties and plexes. All the information on building management and maintenance as well as real estate in general.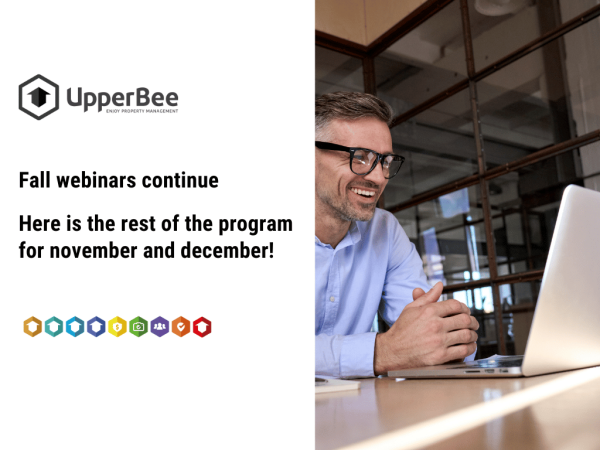 Here is the continuation of UpperBee's webinar schedule for November and December
26 October 2023
Our team of experts conducts comprehensive training sessions covering various topics in property management, including current industry trends so that you can continually optimize your use of UpperBee, save time, and achieve a more efficient and transparent management process swiftly.