upperbee
NEWS
To improve your property management, stay informed about the latest news in your software suite. All the information on new features, new functionalities or help articles for the use of UpperBee, the latest videos online...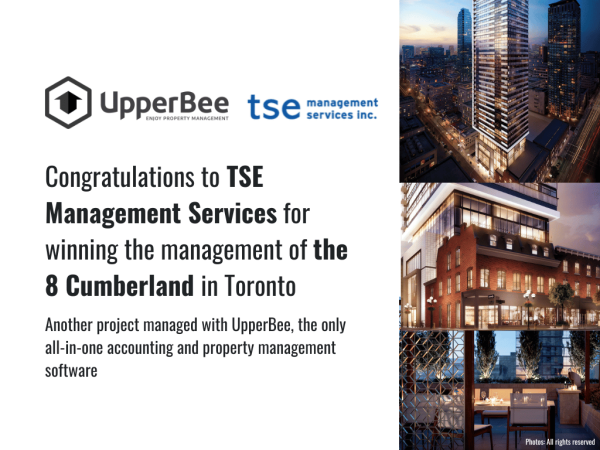 Congratulations to TSE Management Services on winning the management of the prestigious 8 Cumberland in Toronto
29 November 2023
TSE Management Services is a full-service property management company in the Greater Toronto Area. TSE Management Services will rely on its teams of property management professionals, and on UpperBee's innovative technological solutions, specifically designed to meet the demands of today's condominium management.