The UPPERBEE BLOG
STAY INFORMED ABOUT PROPERTY MANAGEMENT
Stay informed on the latest news about property management solutions for real estate professionals, about condominiums, income properties and plexes. All the information on building management and maintenance as well as real estate in general.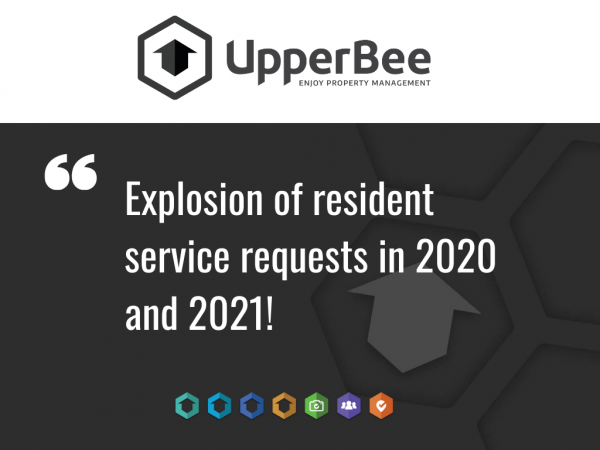 Managers using UpperBee's online property management software saw a significant increase in their workload following the onset of COVID-19, but wait there's good news.
12 August 2021
Internal tracking of service requests made by UpperBee client manager residents shows that the number of service requests jumped 50% in 2020 from their pre-COVID 19 level in 2019 and more than doubled in 2021, when the same 7-month periods for 2019 and 2021 are compared.