THE MOST POWERFUL SUITE OF ACCOUNTING AND PROPERTY MANAGEMENT SOFTWARE FOR BOTH LARGE AND SMALL BUILDINGS
Since 2007, innovative, collaborative, integrated solutions accessible in one platform
---
Find out why more than 100,000 users choose UpperBee
Upperbee TV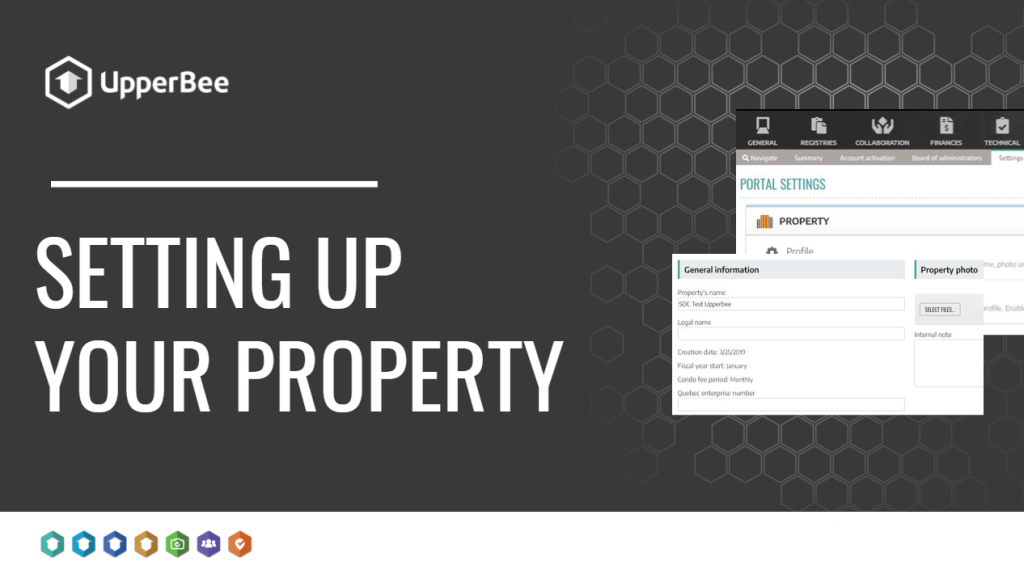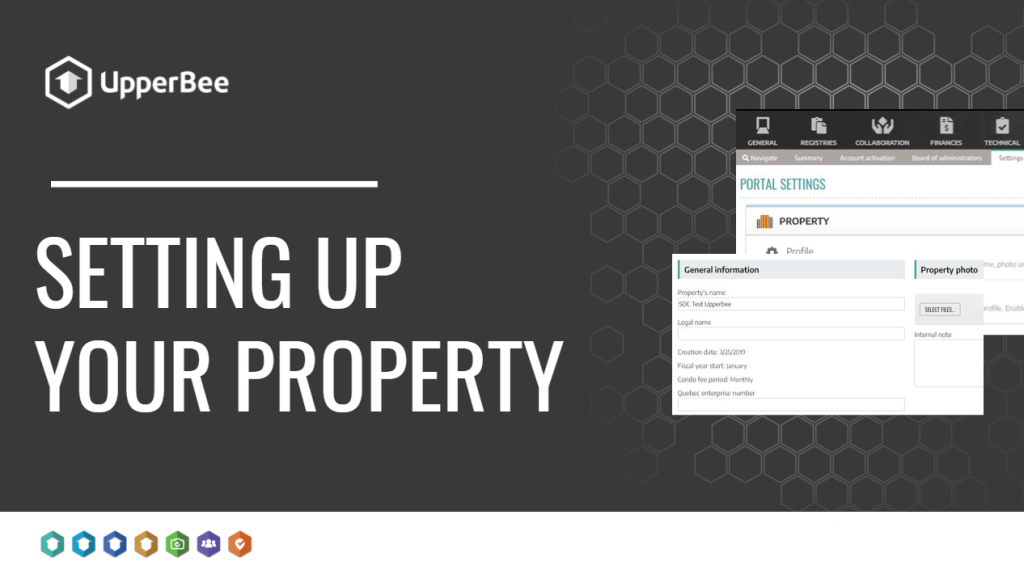 Popular
features
Services Requests
Allow co-owners and tenants to report a problem with the building or to request various services such as reprogramming the intercom or access system, make a room reservation, obtain information regarding their HOA dues or condo fees, report an infraction to the building rules, etc.
Suppliers and contracts
Create and manage your suppliers and contacts. Link your suppliers and contracts so you do not miss anything. Have access to a repertory of specialized suppliers with several thousand entrepreneurs in several fields, including construction.
Virtual Library
Your own cloud storage space. Scan and upload your documents (e.g., plans, letter of guarantee, etc.) to UpperBee's library so you never lose an important document again.
Budget review
Quickly compare your actual and projected results to clearly establish the financial position of your syndicate of co-ownership, condominium, or owners' association.
Rent Roll
Analyze your expected rental income, your collected rental income and whether there is room for rent increases based on prevailing market rents in your region and the specific characteristics of your rental homes or apartments. Access all this information in real time so that you are always apprised of the rental status of each of your units.
Mobile app – Resident registry
Need to contact a tenant? Need to know who owns that car? UpperBee's resident registry contains all the required information and is accessible through your smart phone so that it is available when you need it.
Real Time Financial Statements
UpperBee Rental allows you to generate a complete set of financial statements that includes the balance sheet and income statement. Group accounts automatically, or create the chart of accounts that meets your needs. The flexibility of UpperBee's accounting tools make them adaptable to almost any situation.
Appliance and furniture lists
With UpperBee Rental, you can create an inventory list for each of your furnished or partially furnished apartments. Device models, serial numbers and photos are filed to ensure that a tenant does not leave with different appliances or furniture.
Centralized management of buildings
Access the contact details of your tenants, owners and suppliers, for your entire real estate portfolio from anywhere and any device.
Request for proposal
The RFP module allows you to easily create an RFP to receive bids that compare the same items. UpperBee will create a comparative summary of the bids received for your analysis and decision.
Invoice and payment approval
Approval roles allow for seamless document tracking and processing. Get your invoices and payments approved or signed quickly and easily with the integrated module in the application.
Customizable access rights
UpperBee's role-based security allows you to assign various roles to users in order to grant them or limit their access to various modules or information.
Inspection by zone
Choose from our many predefined inspection lists for your various inspections. If needed, quickly configure your inspection lists using our drag and drop configurator.
Digital signatures
No need to print copies of reports to get signatures. Built-in digital signatures allow you to instantly get the signatures of inspectors and clients on your mobile device. The signatures will be integrated directly into the inspection report.
Service call tracking
No more numerous versions of Excel files sent by e-mail. Your patch work lists are now centralized, accessible by all and updated in real time.
Access request
Send a home access request quickly to your customers. They receive a form by email and the responses are added to the communication history.
Instant quorum calculation
Know immediately after each participant has registered if you have reached the quorum required by your Declaration of Co-ownership. The quorum is calculated in accordance with the applicable legislation.
Chat with or without moderation
In order to ensure the smooth running and respect of your meeting, it is possible to moderate the comments transmitted in order to avoid misbehavior by certain participants.
Live Voting Calculation
The compilation of the votes is done automatically and takes into account the relative values of each of the fractions, the proxies as well as any losses of voting rights. Meeting gives the result of each vote in number and in fractions.
Up to 1000 participants
Whether by computer, tablet or smartphone, all co-owners or proxy holders can attend your virtual meeting. It is also possible to join the meeting by phone and hear the exchanges without any Internet connection.
Visitor Log
A digital visitor log, allows you to put aside your unattractive attendance binders and incorporate a much more elegant solution that gives your reception an extra touch of sophistication.
Security Report
Generate and file daily or special security reports. Bring urgent matters to management attention and automatically file and close reports, saving your management team precious time.
Supplier Journal
Track the arrivals and departures of your suppliers. As soon as they log in, receive email notifications informing you of each technician's name and mobile phone number so you can contact them when needed.
Quick and easy installation
Bonjour by UpperBee was developed specifically for use with Apple iPad® tablets. These tablets offer the widest selection of locking cases of any tablets on the market.