OUR PARTNERS
Find more about our partners
They are industry leaders who offer exclusive discounts or services to clients, buildings, residents, tenants, condominium owners, managers and service providers in buildings managed with UpperBee. Want to learn more? Contact our team

Want to insure your property? Need to renew your insurance?
BFL Canada is one of Canada's leading risk management and insurance brokerage companies with a proven track record in insuring condominium properties.
UpperBee has negotiated an exclusive insurance program for condominiums and property managers with advantageous conditions. BFL Canada, thanks to its extensive expertise in the field of real estate, has designed policies that meet your objectives of soundly managing your buildings and protecting your assets. The BFL Canada team will be able to assist you with the management and renewal of your insurance with an insurance program developed by their team of specialist and tailored to the unique needs of condominiums.
bflcanada.ca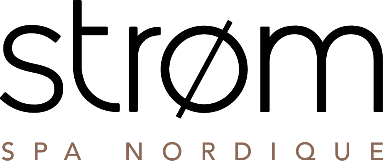 To permit the residents of the UpperBee community to take care of themselves!
Located on Nuns' Island, at the foot of Mont Saint-Hilaire, on the banks of the Magog River in Sherbrooke and on the banks of the St. Lawrence River in Old Quebec, all the establishments of the Strøm Nordic Spa offer an experience of absolute relaxation in symbiosis with nature just a few steps from urban centers. Complete your experience with a massage or specialized treatment and the restaurant service that offers boreal-inspired cuisine featuring local artisans. This partnership provides UpperBee customers with access to benefits specifically designed for them. View the terms and conditions
stromspa.com

Resolve your disputes, conflicts or differences and allow residents to continue living together quickly and economically.
In most cases, disputes between owners, co-owners, residents, or suppliers… may be resolved amicably or through the intervention of a mediator or arbitration, before embarking on a lengthy and costly legal process.
Conflict resolution processes exist that can be much less expensive and stressful for all stakeholders.
Do you know these alternatives? JustiCity is a secure 100% online mediation and arbitration platform, to resolve your disputes, conflicts or differences and allow residents to continue living together quickly and economically.
justicity.ca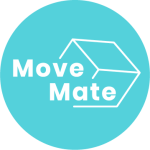 Moving soon? you need to have large items delivered?
MoveMate makes your life much easier in a few clicks everything is organized: you choose the service you need, and you receive directly in real time a price estimate to transport your goods.
MoveMate is a marketplace that connects individuals and businesses with a need to move or deliver large items with independent contractors called "Mates" who have the tools, personnel, and vehicles to facilitate the service.
MoveMate offers a simple, dependable, and transparent service, in which you are put in touch with licensed moving professionals.
Take advantage of discounts and promotions specially negotiated for residents and buildings in the UpperBee network.
movemate.com