OUR PARTNERS
Find more about our partners
They are industry leaders who offer exclusive discounts or services to clients, buildings, residents, tenants, condominium owners, managers and service providers in buildings managed with UpperBee. Want to learn more? Contact our team

Save time and money with an all-digital insurance experience.
Exclusive offer for UpperBee users
At Sonnet, we want to help you protect the things that matter the most. We understand that you're busy so it's always quick and easy to get a Sonnet home or auto quote securely online.
Get customized coverage you can trust, in just minutes. You can even get a quote right from your smartphone.
Plus you'll get access to discounted rates exclusive to UpperBee users.
To get this exclusive offer access the UpperBee platform.
sonnet.ca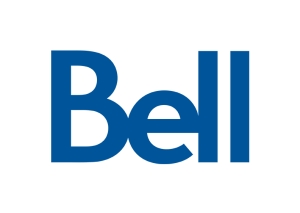 Bell, the communications leader's best offer for your buildings.
UpperBee Customer Discount Program
Bell, Canada's leading communications company, is at the forefront of innovation in broadband and media technologies, providing a wide range of innovative services: 4G LTE, 5G and 5G+ network, Fibe Internet and Fibe TV, Wireless Home Internet, Cloud Computing and Data Hosting, Voice over IP and Collaboration, and Internet of Things.
To take advantage of this Bell new customer discount program, access the UpperBee platform.
bell.ca

Looking to sell, buy, rent your condo or you want to know the value of your property?

UpperBee clients have access to a full range of property rental, sales and purchase services. Working with us to sell, buy or rent a property means leaving nothing to chance or market fluctuations. Our experience and knowledge of the real estate industry, and expertise in condominiums, combined with our determination to always obtain the best price for our clients, will ensure an efficient and hassle-free transaction.
Being a real estate broker is not something you can improvise. Let us help you make the best real estate decision.
Contact the UpperBee realty team to discuss your real estate project or needs!
realty.upperbee.com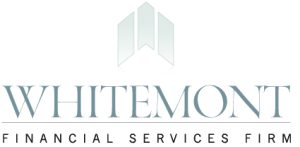 Exclusive mortgage offers
Founded in 1999, WHITEMONT Financial Services Inc. is an independent financial services firm headquartered in Montreal with offices in Quebec City, Rouyn-Noranda, and Saguenay.
Their goal is to guide you through the most important purchase of your life, avoiding costly mistakes and allowing you to obtain the best terms and conditions.
Do not make the mistake of signing your mortgage offer without talking to a Whitemont Mortgage Broker. They will be able to evaluate your entire situation to find you the best mortgage loan for your current and future needs, all at the best rates and terms, and the consultation for the analysis of your situation is free.
whitemont.com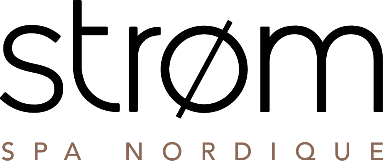 Relax your mind and body 
Located on Nuns' Island, at the foot of Mont Saint-Hilaire, on the banks of the Magog River in Sherbrooke and on the banks of the St. Lawrence River in Old Quebec, all the establishments of the Strøm Nordic Spa offer an experience of absolute relaxation in symbiosis with nature just a few steps from urban centers. Complete your experience with a massage or specialized treatment and the restaurant service that offers boreal-inspired cuisine featuring local artisans. This partnership provides UpperBee customers with access to benefits specifically designed for them. View the terms and conditions.
To get your promo codes access the UpperBee platform.
stromspa.com

Want to insure your property? Need to renew your insurance?
BFL Canada is one of Canada's leading risk management and insurance brokerage companies with a proven track record in insuring condominium properties.
UpperBee has negotiated an exclusive insurance program for condominiums and property managers with advantageous conditions. BFL Canada, thanks to its extensive expertise in the field of real estate, has designed policies that meet your objectives of soundly managing your buildings and protecting your assets. The BFL Canada team will be able to assist you with the management and renewal of your insurance with an insurance program developed by their team of specialist and tailored to the unique needs of condominiums.
bflcanada.ca
Would you like to beautify your building's common spaces, offices or decorate your apartments while supporting the local art community? 
Gallea, Canada's largest art distribution network, offers art exhibition services for buildings, managers or residents who wish to beautify their spaces or decorate their apartments.
Gallea is a Montreal-based start-up whose mission is to democratize the art market by giving visibility to local artists. Launched in January 2018, the platform relies on a network of over 10,000 artists in 40 countries, and over 50,000 unique works.
This partnership allows you to take advantage of specially negotiated advantages for members of the UpperBee community.
gallea.ca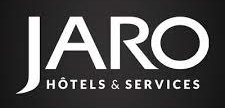 Do you regularly travel to Quebec City?
JARO Hotels offers UpperBee users special rates and the opportunity to take advantage of various benefits, including an accelerated booking service and free Internet access.
With 54 conference rooms, 4 restaurants and over 1,200 rooms and suites, the "Les Hôtels JARO" hotel group offers the largest number of rooms and the finest hospitality in Quebec City.
To find out more and take advantage of this offer, please mention the UpperBee customer number indicated on your platform in the "Your offers" section.
hotelsjaro.com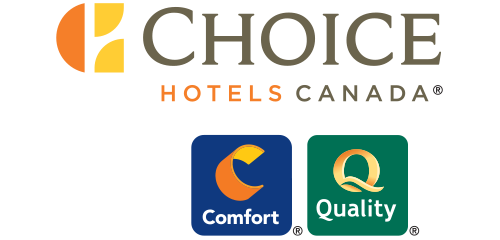 Take advantage of special business and leisure rates at the world's leading hotel chain
Choice has over 335 properties across Canada and more than 7,500 hotels worldwide.
Choice Hotels offers UpperBee users:
- preferential rates, specially negotiated for you, giving you the opportunity to enjoy a range of benefits,
- membership in the Choice Privileges loyalty program. Gold Elite status is automatically granted upon registration. It allows you to accumulate points and redeem them for free nights, gift cards and much more!
To find out how to take advantage of this offer, consult the "Your Offers" section of your UpperBee client platform.
choice-hotels.com

Allow members of the UpperBee community to enjoy a destination of choice and take part in a host of activities in the mountains!
Domaine Château-Bromont is a 4-star hotel located at the foot of Bromont – Experience the mountain, with a superb golf course, a restaurant, hot tubs on the terrace, a thermal experience and a host of activities including, skiing, spa, vineyard visits, cycling or hiking ...
UpperBee customers benefit from advantageous rates specially negotiated for them. See the terms and conditions.
To find out how to benefit from this great offer, consult the "Your offers" section of your UpperBee customer platform.
chateaubromont.com

Stay in an exceptional hotel in the heart of Montreal at preferred rates!
The Sofitel Montreal Le Carré Doré is a majestic hotel located in the Mille Carré Doré district, in the heart of the city, an ideal destination for a stroll in Mount Royal Park, which is only 2 km away. It is also within walking distance of the Museum of Fine Arts, Place des Arts and Crescent Street with its Victorian architecture, or the Bell Centre.
Consult the terms and conditions. To find out how to take advantage of this offer, consult the "Your Offers" section of your UpperBee client platform.
sofitel-montreal.com

Resolve your disputes, conflicts or differences and allow residents to continue living together quickly and economically.
In most cases, disputes between owners, co-owners, residents, or suppliers… may be resolved amicably or through the intervention of a mediator or arbitration, before embarking on a lengthy and costly legal process.
Conflict resolution processes exist that can be much less expensive and stressful for all stakeholders.
Do you know these alternatives? JustiCity is a secure 100% online mediation and arbitration platform, to resolve your disputes, conflicts or differences and allow residents to continue living together quickly and economically.
justicity.ca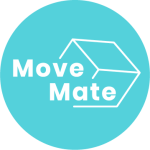 More than Movers... we're your Mates! Get a free quote for your next move in 5 mins
In just three easy steps, you can book your move – no waiting, no calling, and no headaches. MoveMate has provided seamless and stress-free moving experiences for over 15,000 satisfied customers throughout Canada.
Take advantage of discounts and promotions specially negotiated for residents and buildings in the UpperBee network.
movemate.com