UpperBee Pay, the simple and integrate payment solution for real estate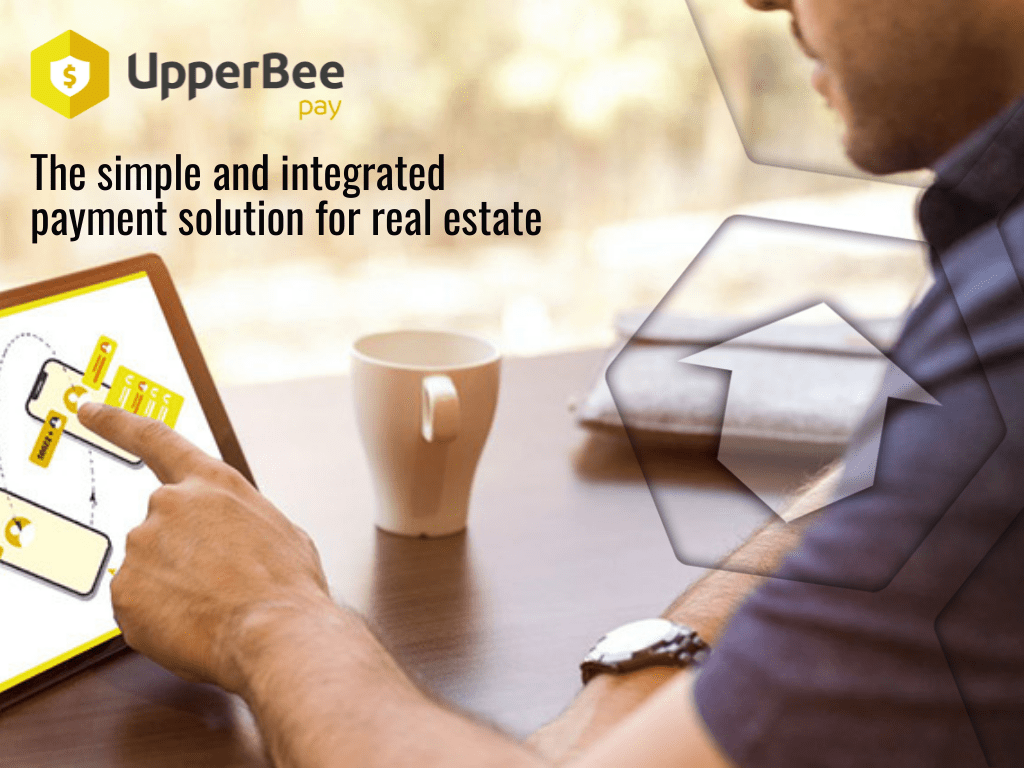 22 March 2022 | condo fees, online payment, Proptech, rents | Condo, Manager, Pay, Rental
The context in which we operate (ever-increasing customer demands, ever-increasing regulatory requirements, etc.) highlights the value of UpperBee for management companies, condominiums, and rental properties.
Since 2007, UpperBee has been the only web-based management platform that includes finance, accounting, administration, building maintenance management and resident communications.
UpperBee is further innovating and strengthening its offer, to always better support you and allow you to provide superior quality services to your customers, with UpperBee Pay.
With UpperBee Pay you increase productivity by using an online payment solution fully integrated into the accounting system of all your buildings managed with UpperBee.
Say goodbye to checks! With the 100% integrated payment solution with UpperBee Condo, Rental and Manager of UpperBee Pay, you accelerate the collection of your rents and condo fees (common charges) and simplify the payment of suppliers and other stakeholders.
THE ONE COMPLETE PAYMENT SOLUTION
UpperBee Pay was created specifically to meet the needs of residential rental property owners, condominium syndicates and their boards of directors, as well as property managers and service providers.
You can now collect your rents or condominium fees securely and make online payments by bank transfer or direct debit from any Canadian bank.
SIMPLE AND QUICK TO SET UP
You can access the features of UpperBee Pay in 3 easy steps:
Activate UpperBee Pay from your UpperBee Condo, Rental or Manager account;
Complete and submit your account opening form; and
Once your account is approved, you can accept payments online and quickly receive your condo fees and rents and pay your supplier invoices in just a few clicks.
EFFECTIVE
UpperBee Pay saves you time and money.
Gone are the days of GOING monthly door-to-door to collect your rent and deposit the money and checks received.
No more routine trips to the mail or mailbox to send checks from your suppliers when you switch to UpperBee Pay's electronic bank transfer.
No more repetitive and time-consuming tasks for managers. UpperBee Pay allows you to adopt a payment automation solution to simplify the daily lives of your teams and free up time on other tasks.
SAFE
Simplify your collection and reduce your risk of fraud by switching to electronic payment with UpperBee Pay. You will quickly receive a notification when rents or condo fee payments (common charges) turn out to be without funds.
Because UpperBee Pay is 100% integrated with your UpperBee Condo, Rental or Manager management and accounting software, all overdue accounts will be automatically updated and all fees and penalties will be automatically charged to the relevant accounts, all in a few clicks.
Increase productivity by using the only online payment solution that is fully integrated into the accounting system of all your buildings managed with UpperBee.
Learn more: https://upperbee.com/fr/produits/upperbee-pay/ and learn how only a platform like UpperBee can support you in your development and meet the growing demands of your customers.
Don't fall behind, contact us and let us show you why UpperBee is the solution for you by hosting a free demo.
UpperBee a well-established management platform, here to stay!
---
Comments
---
Do you like this news?
Don't hesitate to share it!