Reminders on the use of barbecues in multi-residential rental and condominium buildings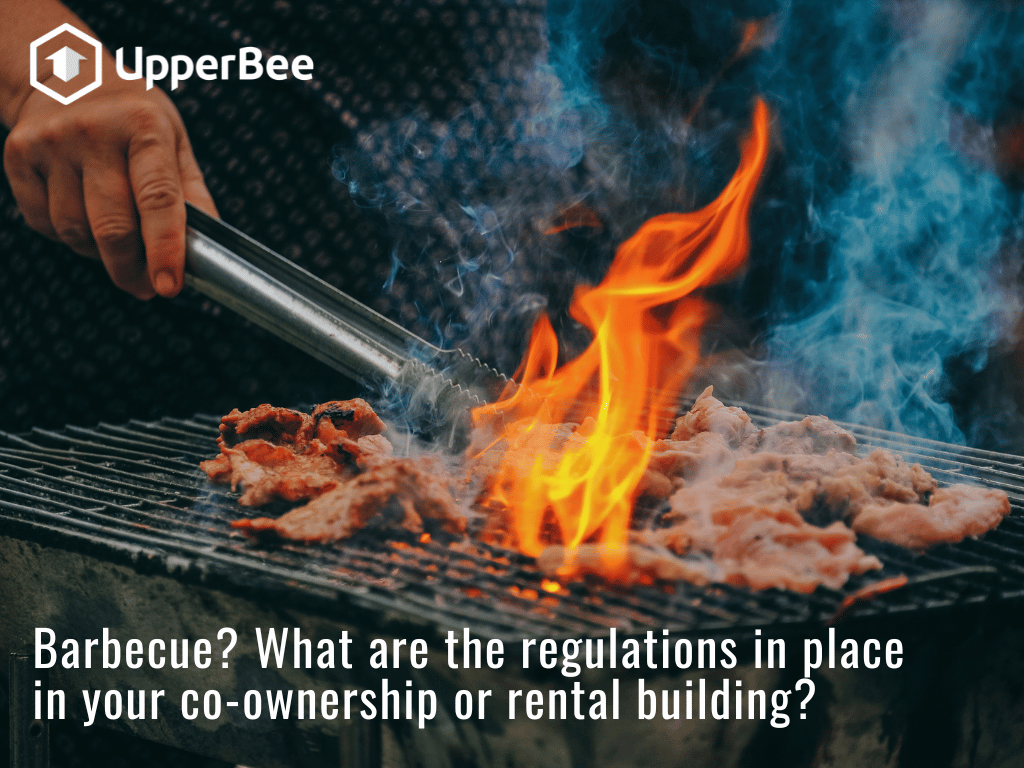 5 July 2022 | prevention, Property Management, Rental properties, security | Condo, Manager, Rental
Barbecue (BBQ) season is in full swing. It is important to remember that it is not allowed to own or use a BBQ everywhere. Indeed, the use of barbecues is generally controlled whether on the balconies of rental or condominium housing.
Reducing the risk of injury and fire, a priority!
Every year in Quebec, several dozen people suffer injuries, significant burns due to incidents related to the use of their grill, and there are already many fires this year causing damage to buildings.
There are several safety measures that it is important to remember if you want to prevent a fire from occurring! Residents must therefore, before acquiring or using it, take precautions to eliminate the risks and verify the information with the municipalities, the fire protection services, their syndicate of co-ownership or in their lease.
What are the rules in place in your condominium?
In condominiums, a BBQ on the balcony can be authorized, but very often the syndicates of co-ownership will limit the use or even prohibit it on the balconies because of the odors, the smoke that emanates from it or the risk of fire they pose.
Residents, subject to the condominium regulations, if there are conditions of use or even a complete ban, will have to comply them otherwise they expose themselves to fines and penalties from their condominium. Residents of these buildings are therefore invited to consult the by-laws of the declaration of co-ownership of their syndicate of co-owners before acquiring such a device.
This is why many condominium buildings offer many amenities, facilities, common areas or services (terrace or urban cottage) that are equipped with one or more BBQs.
Boards of directors, remind residents to consult the by-laws of the building of your condominium accessible via the UpperBee register of by-laws.
For people living in rental housing
It is advisable to check your lease and its annexes. Your lease may include conditions on, or even prohibit the use of a BBQ on the balcony. It is best to discuss the issue with your property owner or property manager at the signing of the lease to avoid any disagreement and possibly a hearing before the Administrative Housing Tribunal (TAL).
If your lease makes no mention of the use of the BBQ, consult the municipal by-laws for their conditions of use and restrictions.
Be sure to properly install and maintain your barbecue(s)
If the use is allowed, beyond the regulations, it is also important to remind residents to carry out the maintenance of barbecues frequently and adequately. Not only to keep them in good working order, but also to avoid imposing fumes and odors on its neighbors, or even worse, causing a fire.
Municipal by-laws generally require that a BBQ be installed at a certain distance from flammable elements and openings in a building. These distances may vary, but in many cases the space must be at least 60 centimeters from the openings and not obstruct the passage in the event of an evacuation. Therefore, it is imperative to ensure that the outdoor space is of an area sufficient to allow such equipment to be installed without violating laws and regulations.
If the declaration of co-ownership or lease does not mention any prohibitions or restrictions, then you must follow the recommendations of your municipality's fire department to minimize the risk of fire, because even if residents have the right to use BBQs, they must do so safely.
For more information, here are the links to the municipal by-laws of Montreal, Laval and Longueil.
BFL Canada Safety Tips for Condominium Owners
Here are the safety tips offered by BFL Canada, to learn more about how to use a BBQ safely this summer, watch this video "Safety Tips on Using the Grill for Condominium Owners", by clicking here: https://youtu.be/f76FXl5upTw
---
Comments
---
Like this article?
Don't hesitate to share it!