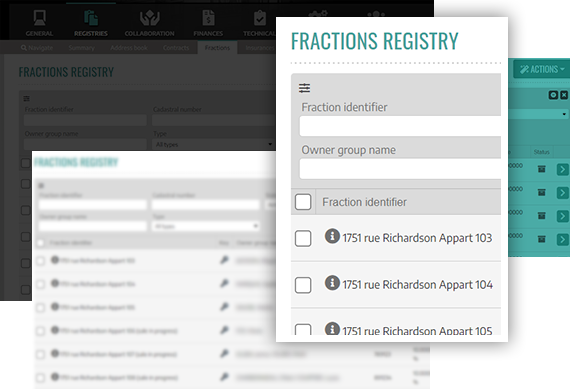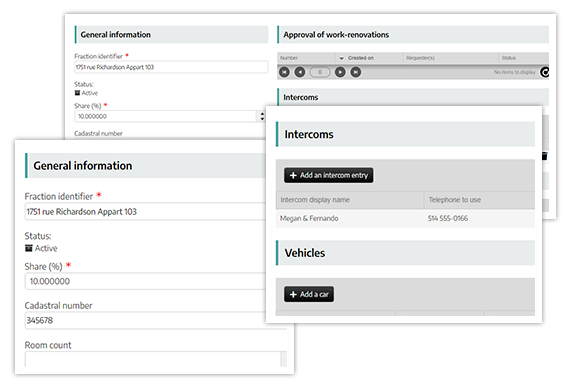 Fractions
Create a registry of the private portions of your condominium association or HOA and assign each of these private portions their corresponding proportionate share.
Residents
Keep a registry of owners of one or more fractions, grant system access to a legal representative, declare a tenant and the duration of their lease, indicate alternative postal addresses, list vehicles, access fobs, emergency contacts - And much more.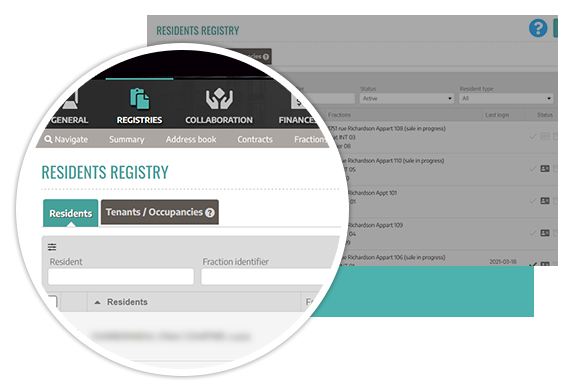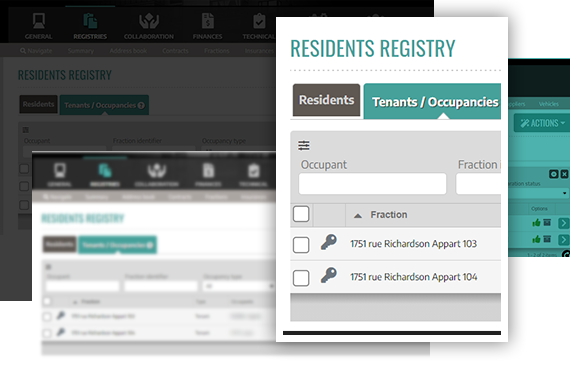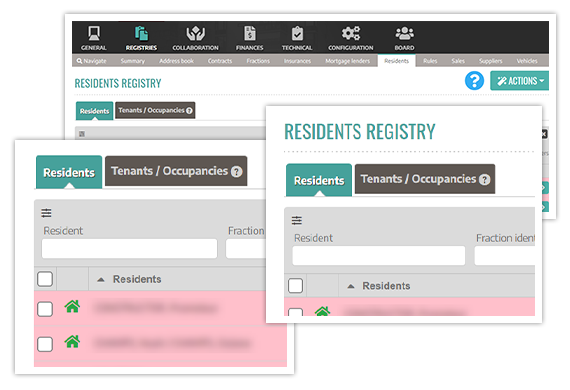 Ownership history
Keep a complete history of all past and present owners of your condominium association or HOA.
Building Rules
Keep your condominium association's or HOA's original, amended and new regulations in an easily accessible registry that allows for the incorporation of these by-laws into various communications using UpperBee's powerful mail merge features - It has never been so easy to make your by-laws accessible to the various stakeholders who require them (e.g., brokers, owners, notaries, etc.).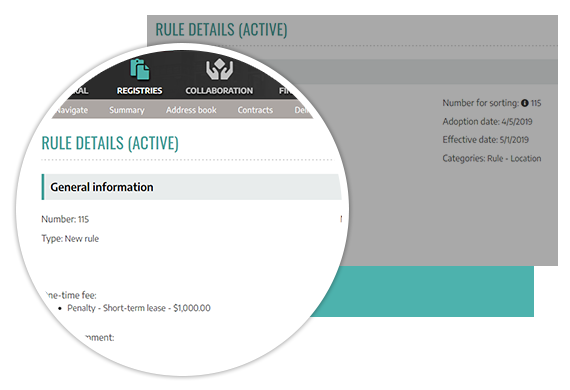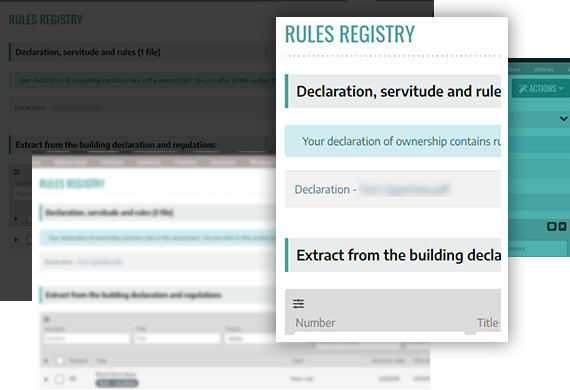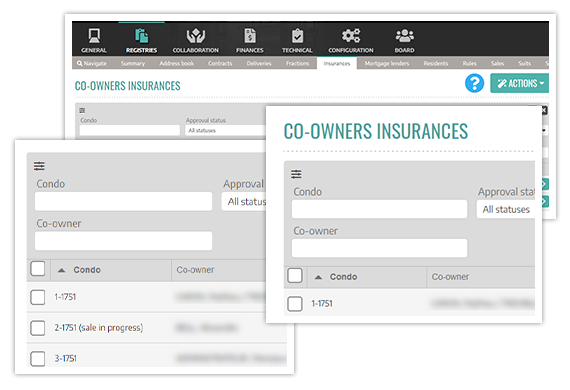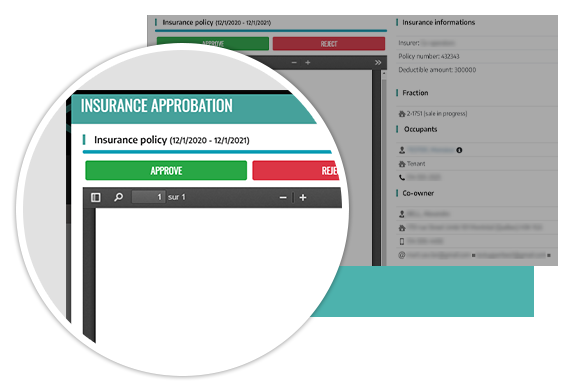 Owner's insurance
Always be aware of an owner's insurance coverage. Keep a digital file of each policy and its details (i.e., period, type and amount of coverage). Be notified of missing or expired policies, send reminders, and approve or reject, online, their submitted policy based on your specific requirements.
Individual insurance policies
Keep track of owners' individual insurance policies and automatically prompt them to update outdated contracts.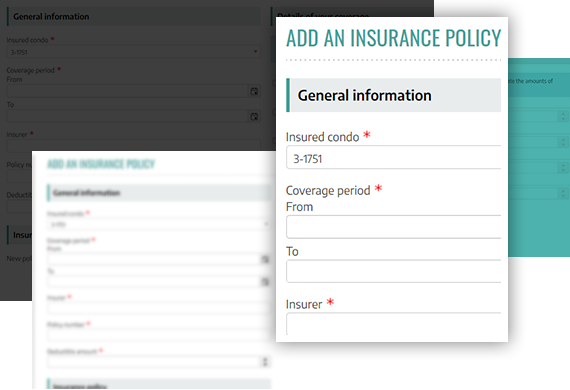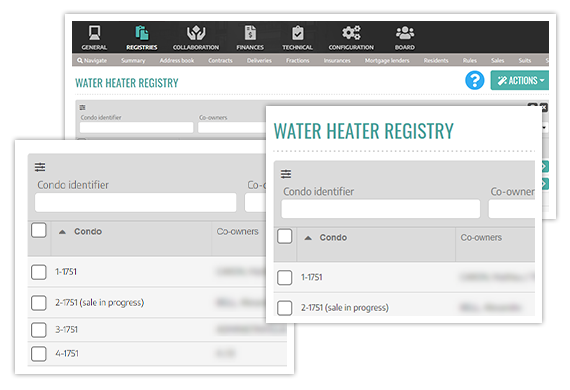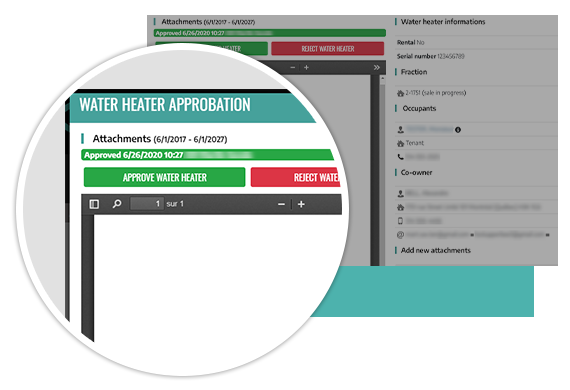 Hot water tanks
Do your apartments have individual hot water tanks that need to be replaced periodically, either for insurance compliance or based on your own preventive maintenance schedule? If so, you can count on UpperBee Rental to let you know when a hot water tank needs to be replaced based on your specific needs.
Vehicle Registry
Full vehicle registry with complete details of make, model, registration, assigned spaces, contact details and the like - All at your finger tips in case of an urgent matter or infraction.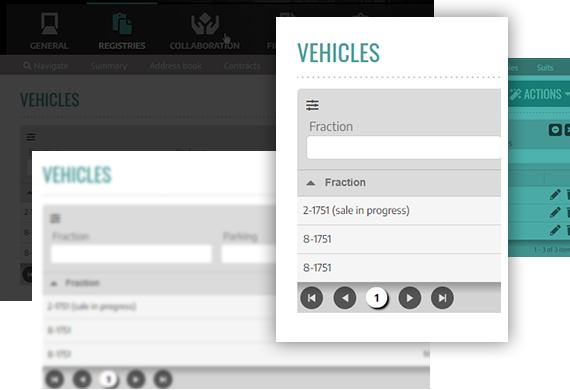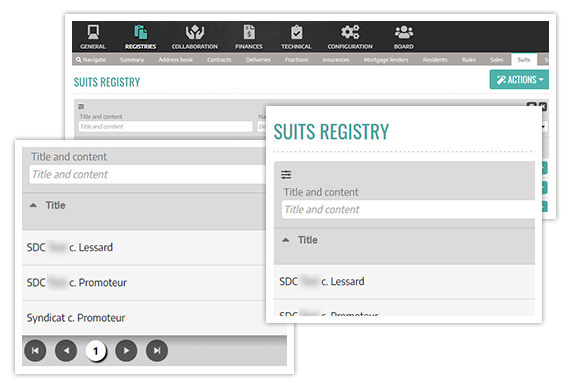 Lawsuits
Keep a digital copy of your records and be notified of hearing dates for various legal files involving your condominium association or HOA.
Board directors and general meeting decisions
Group all the decisions made by your board of directors and those taken at your general meetings – Gone are the days of searching through countless pages of minutes to find, for example, the date on which a decision was made.