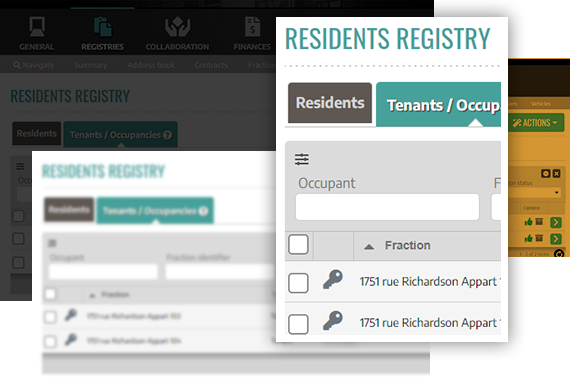 Resident Profiles
Keep a complete file of each resident's contact details, including their addresses, emergency contacts, vehicle list, and, if you need it, a copy of their tenant or owner's insurance policies. In addition, a residents file includes all of their service requests as well as the list of building regulation violations that they have committed.
fractions registry
UpperBee offers a fraction registry that includes all the fractions in the syndicate (condos, parking lots, lockers, etc.), their proportional shares and cadastral numbers, among other things.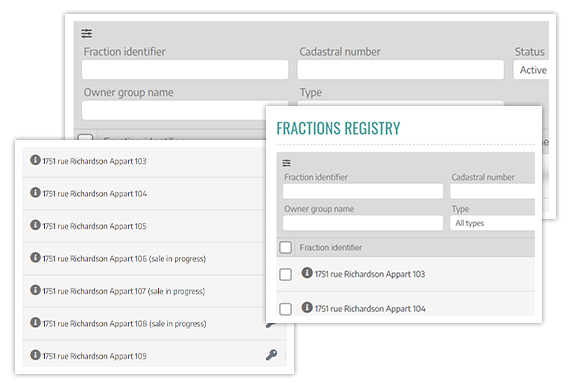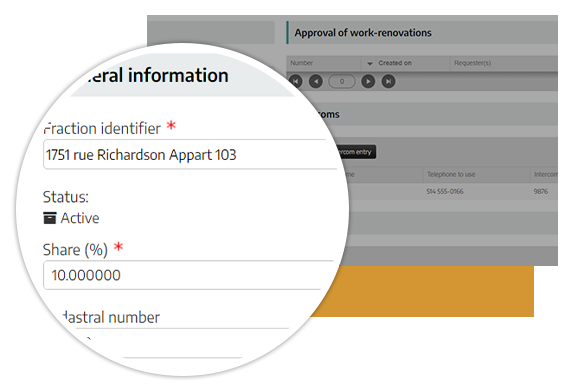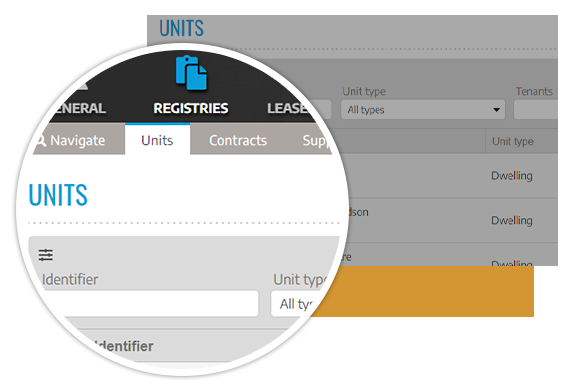 Lease registry
Keep a complete history of all past and present tenants and co-owners of your buildings.
Digital Leases
Complete online and sign a digital lease. Use UpperBee Manager's lease customization tools to establish your standard lease and let UpperBee auto-populate sections of your digital leases and automatically upload your leases data to UpperBee to avoid mistakes. Make paper a thing of the past and executing leases a simple and efficient process.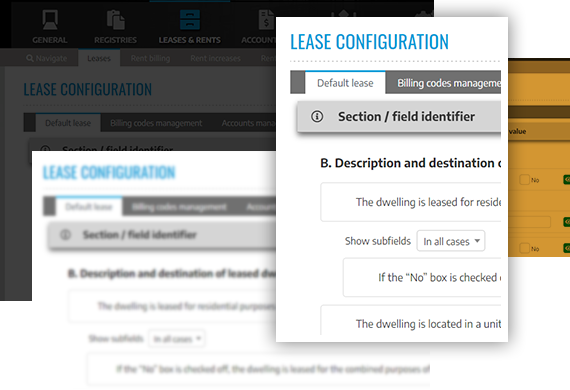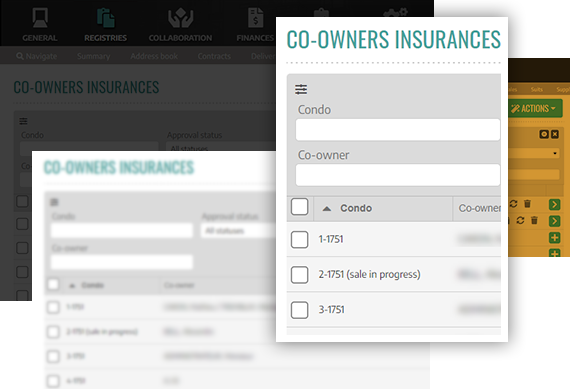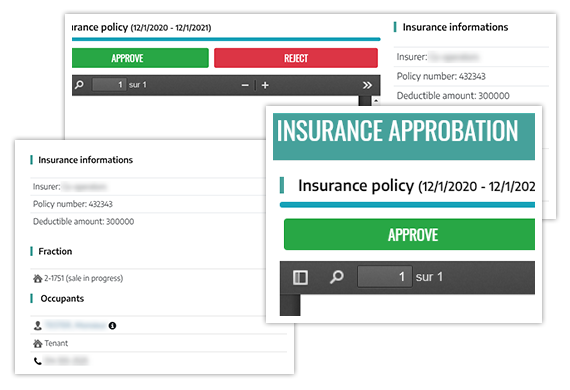 Registry of insurance
Keep track of owner and tenant individual insurance policies and automatically prompt them to send renewal when they expire. Ensure that obligatory insurance coverage exists for all parties. Keep a digital file of each policy and its details (i.e., period, type and amount of coverage). Know if a policy is missing or is expired, send reminders, and approve or reject, online, their submitted policy based on your specific requirements.
Digital Signature
Use digital signatures to approve or sign documents remotely. Such as, rental applications (signature of tenant and landlord); supplier contracts; proxies, checks and much much more!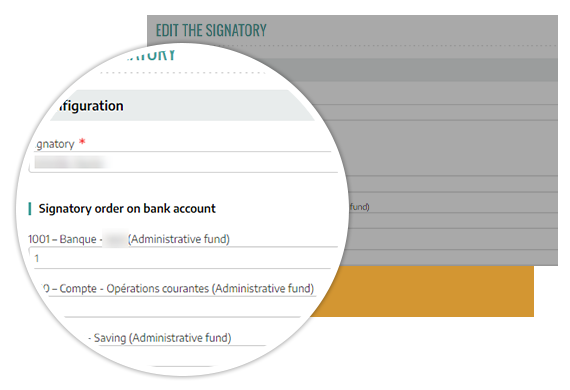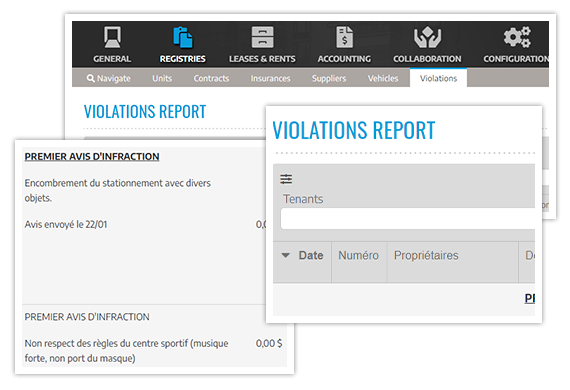 Infraction Registry
Know your good residents and your bad. UpperBee's infraction and communication logs store and keep track of a complete history of all rule infractions and complaints, and actions taken to resolve them. With well defined penalty rules, the process for violation to applying special charges is a smooth and efficient process.
Vehicle Registry
Full vehicle registry with complete details of make, model, registration, assigned spaces, contact details and the like - All at your finger tips in case of an urgent matter or infraction.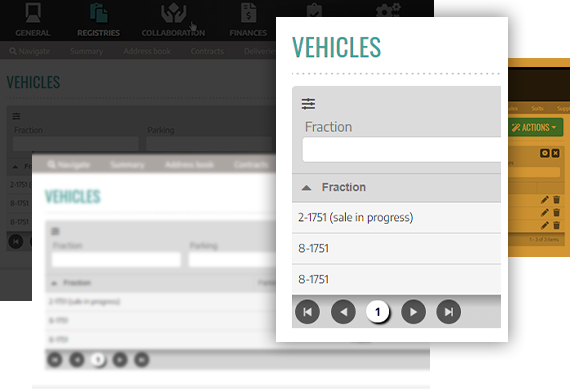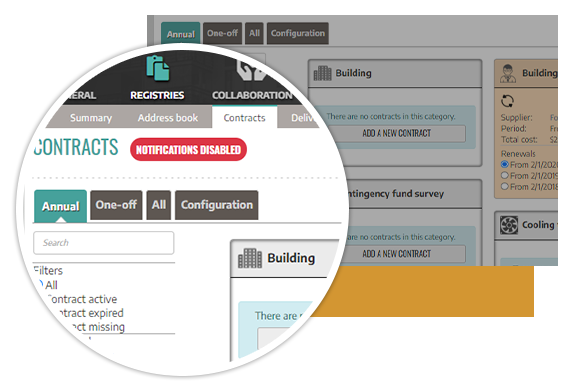 Contracts and contract renewal
Never miss a deadline again! UpperBee's Computerized Maintenance Management System (CMMS) features ensure you are never caught off guard. Know if all required maintenance contracts are in place. Avoid oversights by telling UpperBee which contracts should be in place in each of your buildings and know if a contract is missing. Manage your supplier contracts, stay apprised of their start, end, and notice of non-renewal dates. With UpperBee, know when critical contracts are due for renewals.
Suppliers and contacts
Create and manage your suppliers and contacts. Create per building or company level authorized, preferred, and blacklisted supplier lists. Link your suppliers and contracts so you do not miss anything. Have access to a repertoire of specialized suppliers with thousands of entrepreneurs.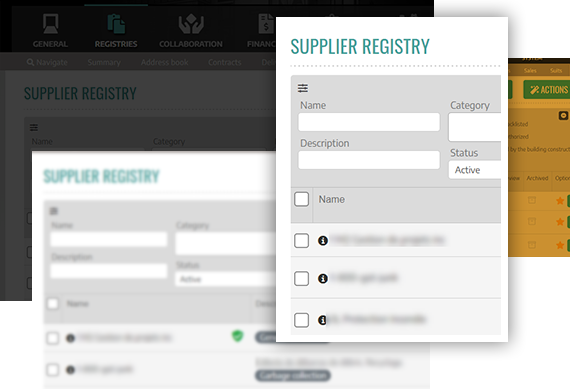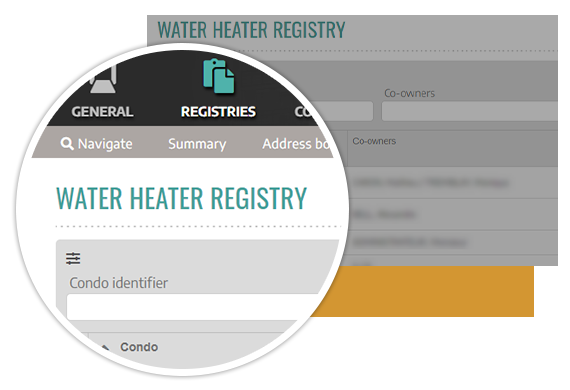 Hot water tanks
Do your apartments or condos have individual hot water tanks that need to be replaced periodically, either for insurance compliance or based on your own preventive maintenance schedule? If so, you can count on UpperBee Manager to let you know when a hot water tank needs to be replaced based on your specific needs.
Involved in litigations?
UpperBee's lawsuit register keeps you informed of disputes involving your clients' properties and assists you in their administration. Set role-based reminders to reduce the risk of missing important dates or events due to staff turnover.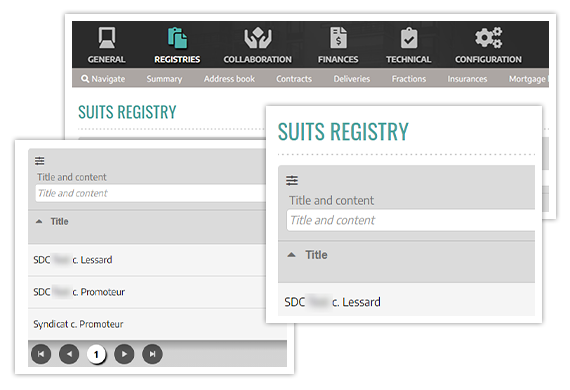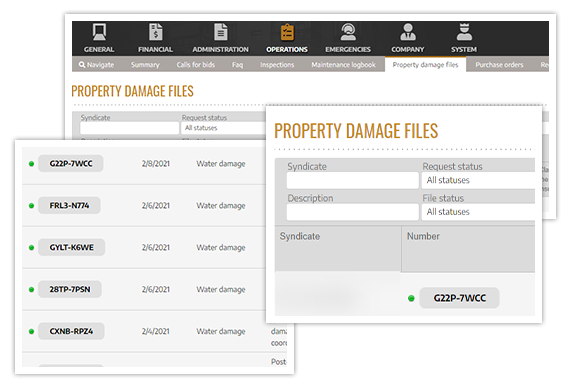 How many disaster claims are active in your properties?
UpperBee's claims register allows you to keep an eye on the progress of your claim files and their associated costs by consolidating this information in a single report. Stay in control regardless of the number of claims or the number of properties managed.
Building Rules
Keep your rules and regulations in an easily accessible registry that allows for the incorporation of these rules into various communications using UpperBee's powerful mail merge features - It has never been so easy to make your building rules accessible to the various stakeholders who require them (e.g., owners, residents, agents, brokers, prospective and current tenants, etc.).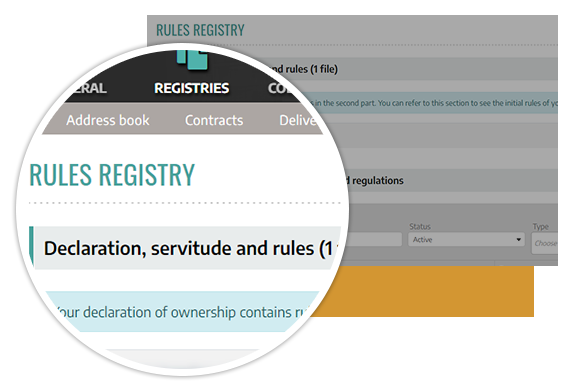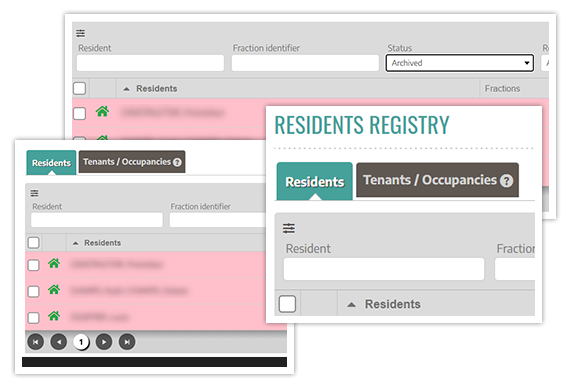 Tenant history
Keep a complete history of all past and present tenants of your buildings.