UpperBee launches its collaborative wishes platform to collect customer suggestions and needs for the future functionalities of the software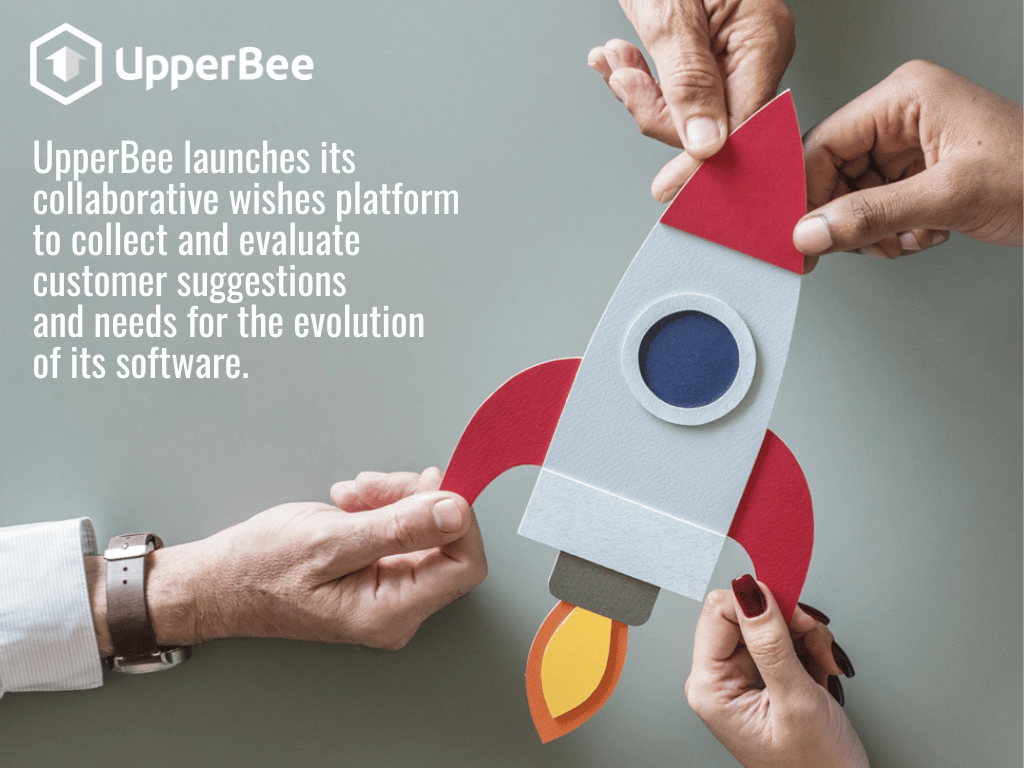 24 March 2023 | Customer Experience, Innovation, Proptech, software | Manager, UpperBee
At UpperBee, we always listen to our customers in order to offer them an improved experience. 
This is our latest feature, the collaborative wishes platform, currently being rolled out, which allows our "super users" to provide feedback or suggestions on future features of the software, and track their wishes through our evaluation process.
The UpperBee team will be able to collect new ideas from its customers, their wishes, in a centralized and structured way, analyze them, plan them when selected for implementation, and then monitor their progress.
How does it work?
Users identified as "super users" (an option has been added in the account settings for "Admins") will have access to centralize and transmit the wishes of their teams.
Once the option is selected, the user will be able to see in the drop-down menu of the help button, next to their image, the link to submit a wish.
The teams can thus consult and interact to properly analyze their needs, the gains to be made in their daily practice, and the "super users" will be their spokesperson to transmit them on the platform.
On the other hand, "super users" can vote on ideas submitted by other companies, in the wish platform, up to 5 choices per month. Their votes are important because they will give more visibility to certain wishes and will therefore influence the choice of future development.
At UpperBee, we are constantly improving our property management software and the experience it will bring to our current and future clients.
When we say that UpperBee is already making a difference in the digitalization of real estate in North America? 
The truth is seen every day.
Contact us, we can show you how the team is proud to accompany the most important management companies in their development on a daily basis.
---
Comments
---
Do you like this news?
Don't hesitate to share it!