Virtual Assemblies are here to stay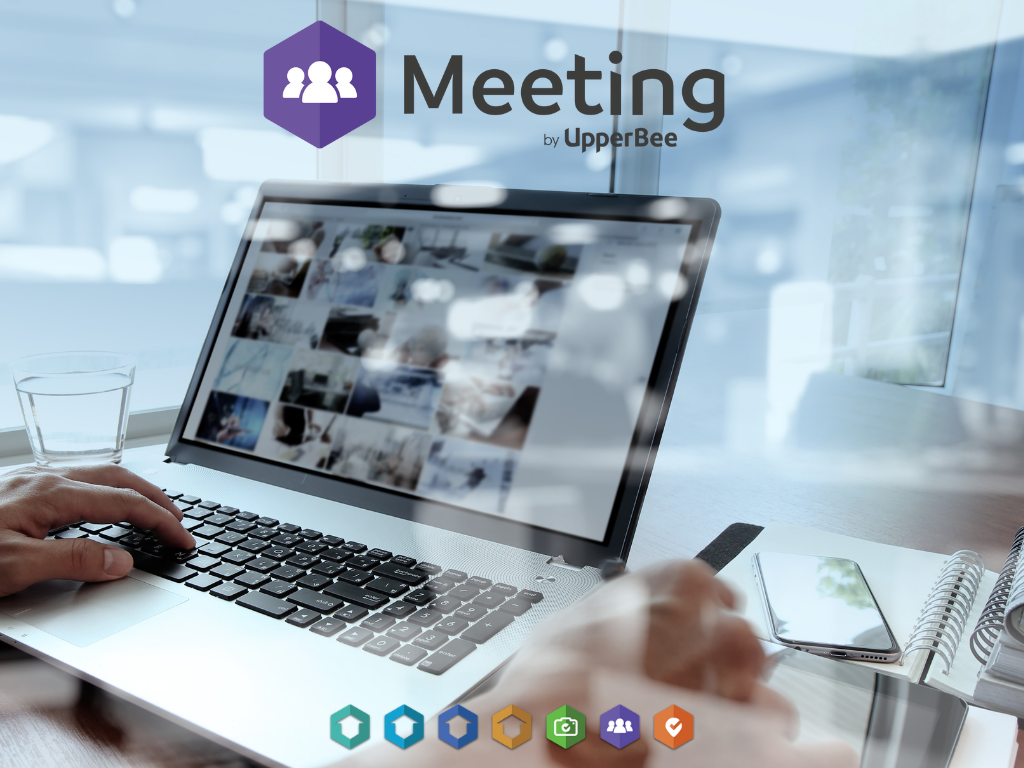 17 September 2021 | virtual assemblies | Meeting
Gatherings are now allowed and the question arises: will condominiums continue to hold their meetings virtually, face-to-face, or in hybrid mode?  
Many of you have contacted us in recent weeks to organize your next meetings virtually with Meeting. On our side, everything seems to indicate that managers are clearly planning to organize their next meetings virtually.
Virtual Assemblies are here to stay!
The Meeting platform by UpperBee is the most suitable innovative solution for holding virtual condominium meetings. Indeed, it is used by the most important Quebec condominium managers, among them: 
SolutionCondo, Gestion Immobilière Wilkar, HPDG, Gestion VSP, Immoplex, Axwell, Condo Stratégis, Lafrance-Mathieu, Viva Condos/Groupe Alta Socam… and many others.
Their testimonials and feedback, as users of Meeting have allowed us to improve it to address your concerns, and to better serve you for your property management on a daily basis.
Here are 10 good reasons why some of the largest condominium management firms choose Meeting to successfully hold their virtual condominium meetings: 
The platform is simple to use, reliable, and the connection is secure;
You can connect by phone, tablet or computer, from anywhere, and the platform can accommodate up to 1000 participants;
No more paper;
No travel – no wasted time;
Meeting is adapted to the needs of condominiums and homeowners' associations for quorums and votes. The management of votes is transparent and their result instantaneous. Once each vote is completed, the result is displayed in number and share to the co-owners. You no longer have to compile ballots manually;
Meeting formalizes the meeting process: the management of proxies, awarding speaking rights if facilitated via "raised Hands" features and all functionality is integrated. Proxies can be managed in UpperBee and automatically transferred to Meeting or managed directly in Meeting, without the need for the UpperBee Condo management platform. Finally, meetings held virtually are more effective, as participant interaction is controlled by the presenter, who can easily ensure that the meeting stays on track with the agenda;
Document sharing, audio and video recording of the meeting, everything is possible and simple (because Meeting also offers the possibility of recording your meetings or listening by phone for those who do not have access to the internet);
Meeting is a standalone solution and can be used independently of the UpperBee Condo™ management platform. You can preside over the Assembly yourself as you did during in person assemblies;
When you are already a customer of UpperBee Condo ™ management platforms the whole process is extremely simple, because Meeting is integrated! So you can import your assembly into Meeting with just a few clicks. It's never been easier to hold a virtual assembly! Here's a three-step reminder:  https://upperbee.com/meeting-upperbees-and-solutioncondos-property-management-software-a-match-made-in-heaven/
Holding your meetings virtually with Meeting saves you money: optimized costs, no more room rental fees, no more travel expenses. The platform's rates are affordable, starting at only $149, and the assistance offered in case of need is professional. The training service before the meeting is held and the accompaniment during your meeting are optional services appreciated.
Do you also have to hold a Virtual Assembly soon? Calculate your quorum and the result of the votes? Have you had difficult experiences with solutions that are not adapted to the needs of condominiums such as Zoom, Teams, Skype and other platforms…? It's simple, try Meeting by UpperBee now!
Interested? Sign up for a Free Demo:  https://lnkd.in/dhVGjXv
Something else to know about Meeting : To ensure the smooth running of meetings and the use of the platform, the UpperBee teams provide you with several videos available on our Youtube channel
UpperBeeTV:  
Virtual Meeting Participant's Guide
Preparation of an assembly
Managing an assembly
Written guides are also available to facilitate participation (https://bit.ly/2UDB0BX). Participants can test their computer components (sound, microphone and camera) and their internet connections before the event is held (https://bit.ly/2AS1Fnq).
''UpperBee accompanies you to simplify your life, ensure a smooth running and successful virtual assembly.''
UpperBee's advanced technology tools clearly make the difference.
UpperBee – a well-established management platform, here to stay!
---
Comments
---
Like this article?
Don't hesitate to share it!