BELL – UpperBee contest winners announced: Speed is calling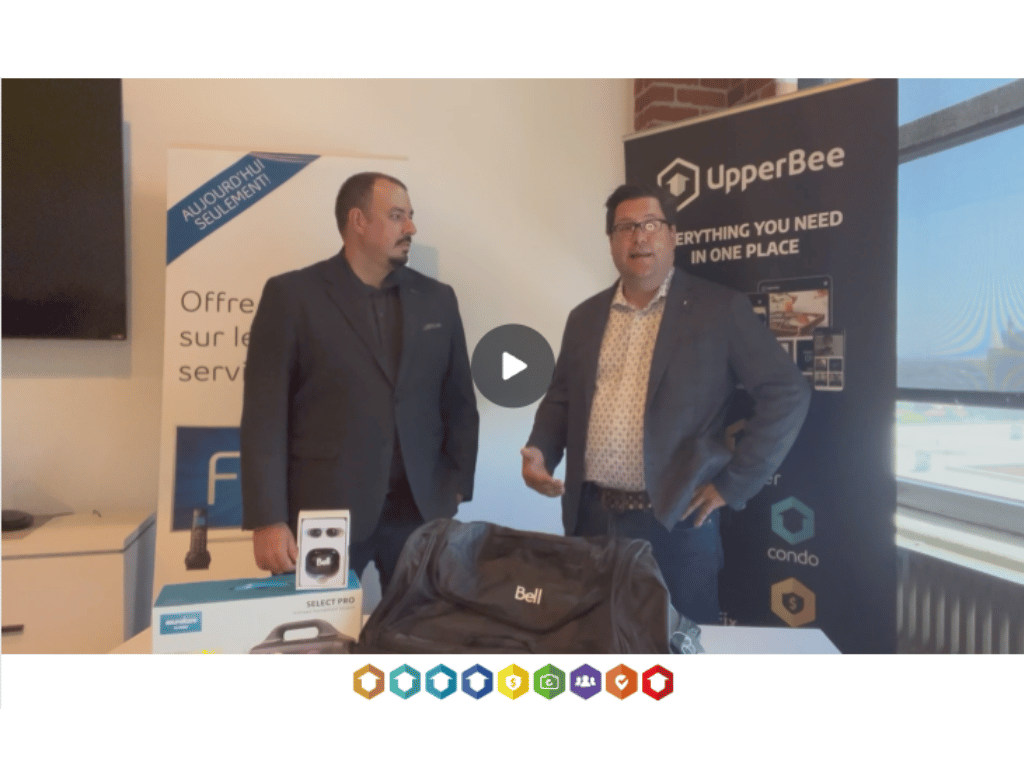 7 July 2023 | Copropriété, Gestion immobilière, Partenaire, Partenariat, Partnership, property management, Proptech, Proptech | UpperBee
Many of you took part in our latest contest, "Speed is calling", offered by our partner BELL and reserved for UpperBee community members and new BELL customers, from June 7 to 12. 
We were delighted to announce the 2 winners of our contest with Rafik Benhacine, Senior Account Director at BELL and Éric Deslauriers, CEO of UpperBee.
Congratulations to Mélanie D., co-owner in the Oria condominiums 1, syndicate in Brossard and Muhammad K., co-owner in the Tour des Canadiens 3 syndicate. 
They will be contacted directly by the BELL team and will be able to choose their gift from the selection.
Many thanks to all of you for your participation.
(video in french)
Stay tuned by downloading the UpperBee App and checking out your offers on the partner page.
We're looking forward to new initiatives and partnerships!
UpperBee is proud of this partnership with BELL, Canada's leading communications company, at the forefront of broadband and media innovation, and to bring these new benefits to our community. These preferential rates are available to employees, residents (co-owners and tenants) of all buildings managed with UpperBee. Managers, your employees also have access.
For personalized information on this discount program, reserved for new BELL customers, go directly to the UpperBee platform in the "Your offers" section.
---
Comments
---
Do you like this news?
Don't hesitate to share it!