Gestion Les Monts has chosen UpperBee to support its growth and development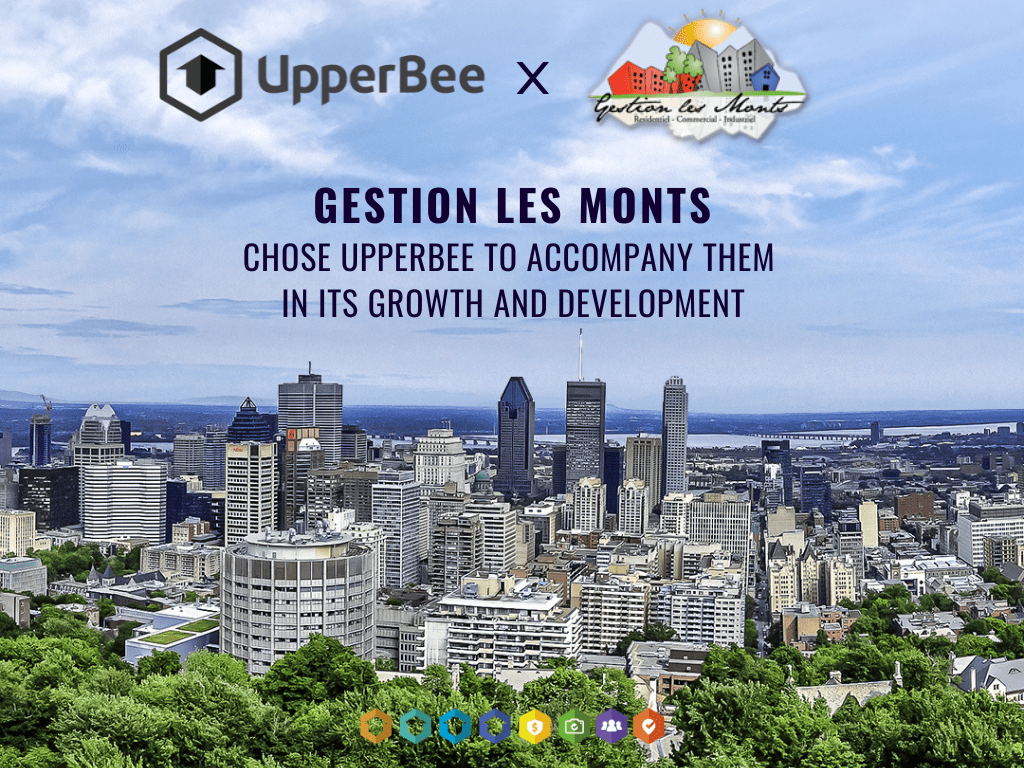 9 December 2022 | Co-ownership, property management, software | Manager, UpperBee
Since 2008, Gestion les Monts has been offering its management services to condominiums in the greater Montreal area, the South and North Shores, and the Laurentians. The company has well-recognized experience and expertise in the field.
Gestion les Monts takes care of all aspects of management: the collection of condo fees, the payment of expenses, accounting, the research and supervision of subcontractors and staff, the convening and holding of general meetings and meetings of the board of directors, management of disputes, and in general, all the tasks that are necessary for sound management.
Sandra de Marco, property manager at Gestion les Monts explains:
"A set of IT and office automation tools allows us to offer our customers a rigorous administrative organization. We provide the financial statements, but also the comparison between the adopted budget and the actual expenditures, the statement of contingency funds, accounts payable and receivable.  Our priorities are to negotiate contracts in your best interests and to act quickly in the event of an emergency. The importance of our real estate portfolio under management and the volume of our contracts allows us to obtain the best quality / price ratio enjoyed by our customers. Our ultimate goal is to offer you a pleasant and safe living environment."
Sandra de Marco, explained why the team selected the UpperBee platform to support them in their activities and development:
''We chose Upperbee to be able to centralize all the information of all our condominiums. The fully integrated platform allows us to manage invoices, payments, budgets, financial statements and the most complex cases requiring accounting entries.''
Thank you to Sandra de Marco and the entire Gestion les Monts team for your trust, we are proud to collaborate with you and support you in your development!
Do you manage condominiums or rental properties, or both? You use on a daily basis, several more or less integrated software, and you waste too much time and money. Are you hesitating to change platforms?
At UpperBee, we understand the importance of having all your property management tools in a single, 100% integrated platform, accessible online 24/7. With UpperBee, no more wasted time, and frustration that comes with using several poorly integrated third-party software to try to extend the life of your outdated property accounting software.
If you don't know it yet, UpperBee has been the only web platform since 2007 that includes finance, accounting, payments, administration, building maintenance management and communications with residents.
UpperBee has several thousand self-managed clients and also counts among its clients some of the largest Canadian property management firms
Our experts offer comprehensive training sessions on various topics in property management, or current topics, so that you can optimize your use of UpperBee software, save time and benefit from a more efficient and transparent management quickly. Our goal is to always better support you in order to allow you to provide superior quality services to your customers. The new context in which we operate (ever-increasing customer demands, ever-increasing regulatory requirements, such as maintaining complete maintenance logs for buildings…) highlights the value of UpperBee for management companies, condominiums, and rental properties.
So, don't fall behind, contact us  and let us show you why UpperBee is the solution for you by arranging a free demo.
UpperBee a solidly established property management platform, here to stay!
---
Comments
---
Do you like this news?
Don't hesitate to share it!