Join us at "The Condo Conference" in Toronto on November 17 and 18: UpperBee redefines property management!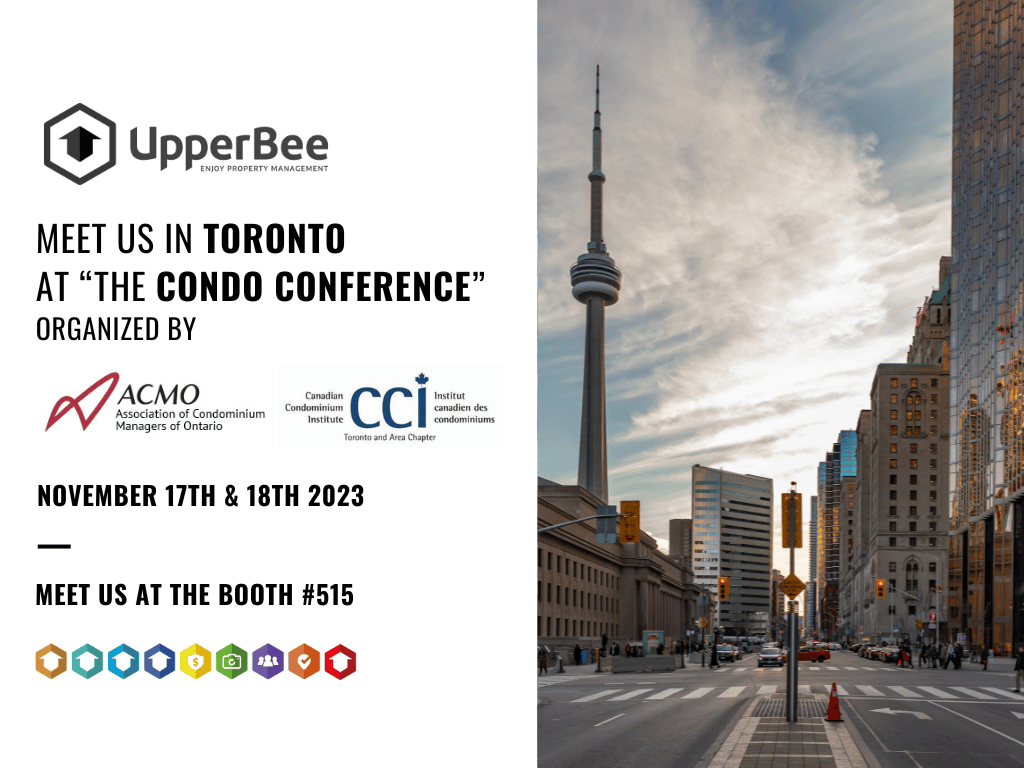 13 November 2023 | condominium, Copropriété, Gestion immobilière, logiciel, property management, software | UpperBee
UpperBee is here to stay in the Ontario, and making our presence known afar!  Our integrated All-In-One Property Management and Accounting Software sets the standard in the industry.
Stop by our booth #515 at The Condo Conference and see why!
Our UpperBee team looks forward to meeting you at our booth at Toronto's must-attend condominium event of the year, "The Condo Conference", on November 17 and 18.
Organized by ACMO and the CCI-Toronto and Area Chapter, the show takes place at the Toronto Congress Centre North Building, and promises to be educational, a great place for networking and above all, Fun!
We look forward to seeing all the friends and soon to be friends of UpperBee in large numbers –  come and meet us at UpperBee booth #515!
It will be a great opportunity to showcase UpperBee's recognized expertise in innovative technological solutions in accounting and property management, and UpperBee's other products for virtual meetings and electronic payment and collection systems.
It is the perfect time to discover for yourself why UpperBee is the most powerful accounting and property management software suite on the market, suitable for individual and large portfolios of community associations and rental properties.
---
Comments
---
Do you like this news?
Don't hesitate to share it!