SolutionCondo group makes a significant jump of 66 places among the 300 most important smes in Quebec, according to "Les Affaires"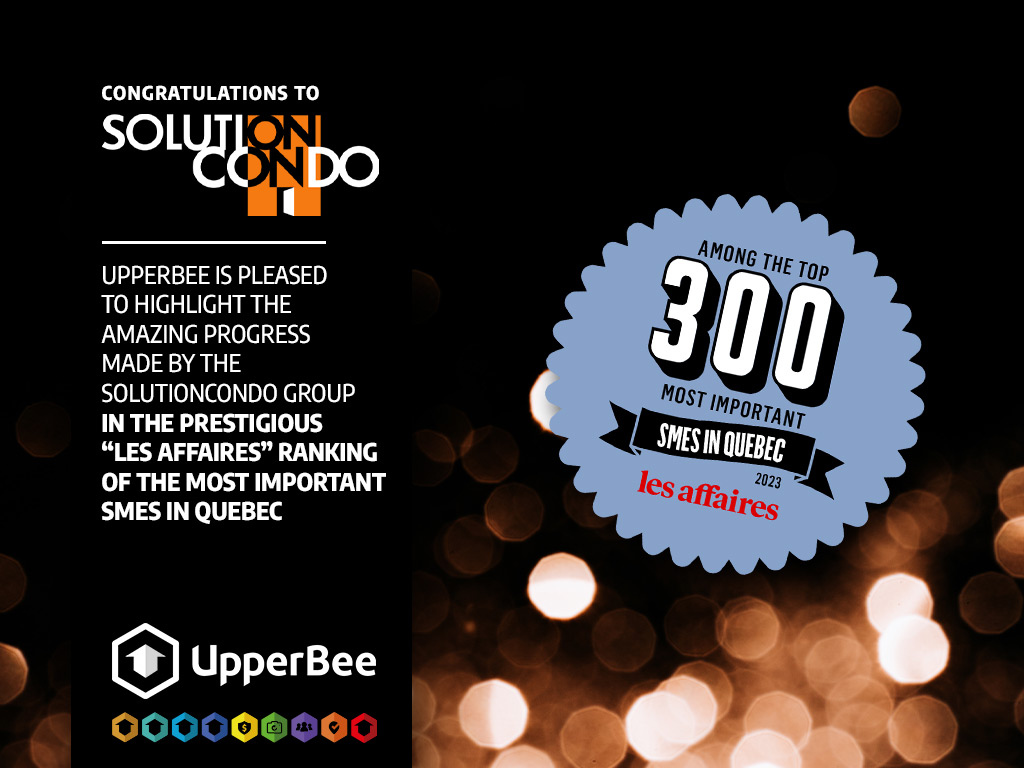 3 November 2023 | property management, property manager, software | UpperBee
UpperBee is pleased to highlight the amazing progress of the SolutionCondo Group in the prestigious "Les Affaires" ranking of the 300 most important SMEs in Quebec. (french only)
This year, the SolutionCondo Group climbs to 221st place, a tribute to its constant growth (last year it was ranked 287th).
The annual ranking of Quebec's 300 most important SMEs is an essential reference in the world of entrepreneurship.
Developed by "Les Affaires", it highlights fast-growing companies, based on the number of full-time employees declared in Quebec by each company.
Congratulations to Ms. Élise Beauchesne, president and founder of SolutionCondo, and her entire team, for this remarkable rise in the rankings. This recognition is particularly significant at a time when many property management companies are facing major challenges in the form of new legislation, inflation and labor shortages.
SolutionCondo stands out for its innovative approach to property management, with an entrepreneurial vision firmly rooted in innovation and operational excellence. Ms. Beauchesne's involvement as a visionary leader has helped to make the property management shine through the AQGC (French only), as well as her deep commitment to the industry and her determination to move it forward.
UpperBee is proud to collaborate with SolutionCondo for its portfolio management, which relies on its teams of property management professionals and UpperBee's innovative technological solutions for today's property management.
SolutionCondo's position as a leading provider of comprehensive management services for a wide variety of syndicates confirms its commitment to offering cutting-edge solutions in an evolving industry. Not to mention Rentalys Solution, SolutionCondo's sister company specializing in rental property management.
This new ranking also testifies to the major role UpperBee is playing in the digitalization of real estate in North America, while continuing to meet the changing needs of its customers through integrated and accessible property management solutions. We are proud to support leading management companies in their day-to-day development!
To learn more, consult the full ranking here (in french).
Always listening to its customers' needs, UpperBee is constantly innovating to offer integrated, collaborative and accessible property management solutions on a single platform.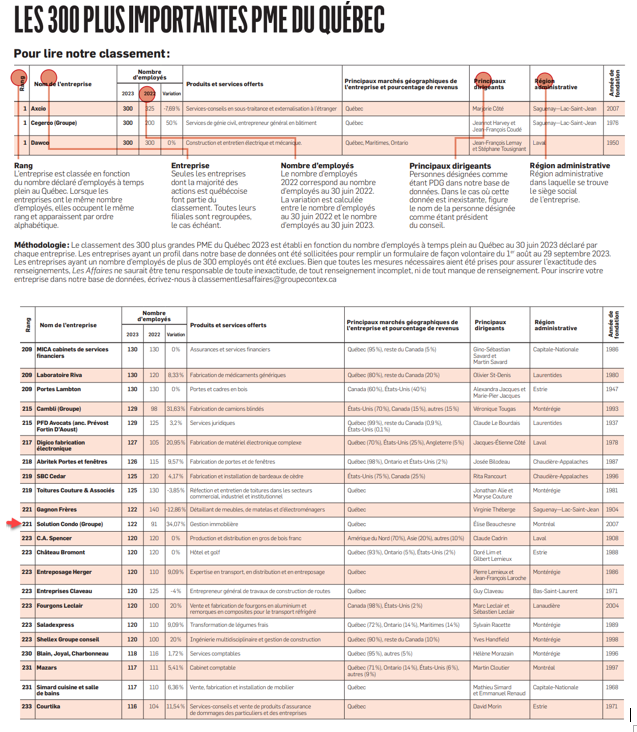 ---
Comments
---
Do you like this news?
Don't hesitate to share it!