Trivium Property Management chose UpperBee to support its growth and development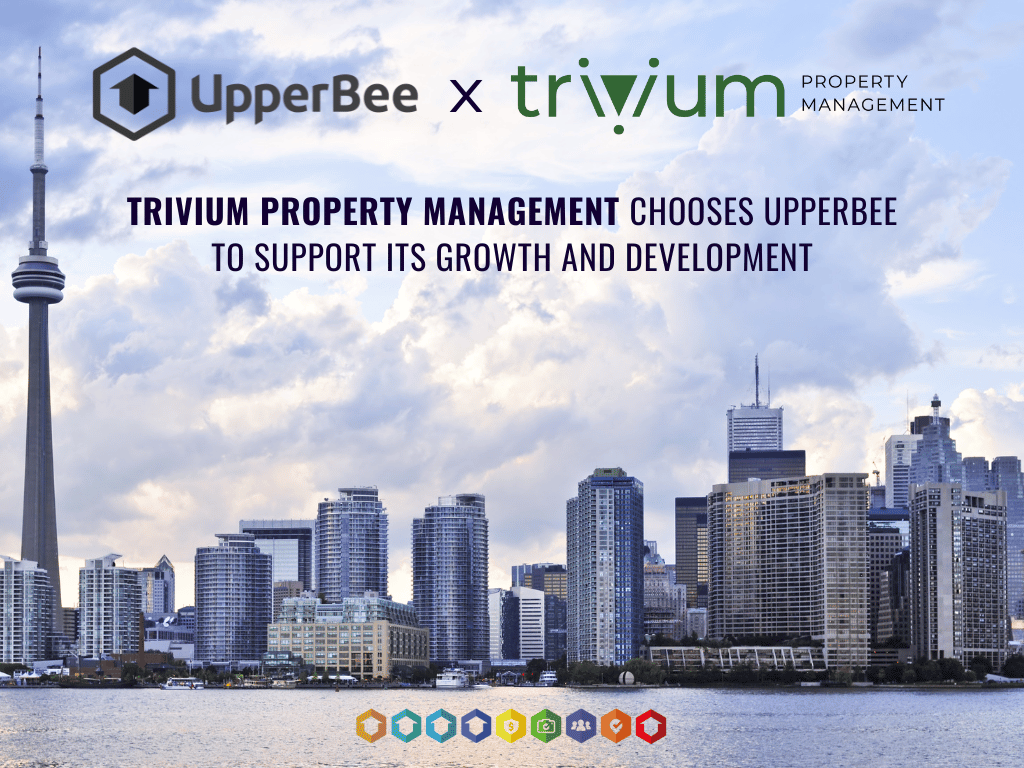 4 May 2023 | condominium, HOA, property manager, software | Condo, Manager, UpperBee
UpperBee is proud to count Trivium Property Management among its clients.
Trivium Property Management is a boutique condominium and residential property management company serving the Ottawa, Brockville, and Eastern Ontario. Trivium provides high quality property management services to condominium corporations, homeowners associations and residential properties that embody ethical and moral principles, facilitate transparency, ensure compliance and governance, and promote community engagement.
These condominium management services are fully comprehensive and include financial oversight, common element maintenance and administration.
For residential property management services, whether you have a single unit, a few rental homes, or a building with hundreds of units, Trivium offers fully customizable à la carte services: advertising, screening of prospective tenants, preparation of leases and other tenant documents, rent collection, monthly statements, move-in and move-out inspections with detailed reporting, periodic inspections, maintenance monitoring, vendor payments, etc.
As a small, intimate business, they are dedicated to providing every client with top-tier service.
Trivium Property Management's partnership team is made up of experienced professionals who are committed to delivering exceptional service to their clients. The team is dedicated to building strong partnerships with board of directors, property owners, tenants, and vendors, based on mutual trust, respect, and open communication. The knowledgeable and dedicated partners are just as invested in your property as you are.
Chris Andrews, RCM, OLCM, is a licensed Condominium Manager and winner of the Faces Magazine Best Property Manager Award for Ottawa in 2022. He has over 11 years experience in property management, social housing, construction management and contracting.
Tiffany van Dodewaard, RCM, OLCM, is a passionate licensed property manager, providing the best possible service. Her experience in dealing with consultants on capital expenditures combined with her organizational and relationship-building skills, makes her able to handle any situation, regardless of the severity.
Renée Lacasse, OLCM-L, is an experienced administrative supervisor in the field of condominium management and provides excellent communication and administrative support to all clients.
Her knowledge of the Condominium Act and the Condominium Authority of Ontario makes her an essential part of Trivium.
''We of course, appreciate the UpperBee platform and the relationship we are building with their team. The collaboration has been excellent, and they have listened to ideas and suggestions to improve the system and have also proven its adaptability in such a niche market. It is by far the most compatible software we have used in the industry to date. We look forward to helping UpperBee's continued growth in the Ontario market and across Canada.''
said Chris Andrews, RCM, OLCM, Partner to explain the choice of the UpperBee technology platform.
Thank you, Chris Andrews, and the entire Trivium team for your trust, we are proud to collaborate with Trivium Property management and to support you in your development!
UpperBee brings together several thousand clients in independent management and also counts among its clients some of the largest Canadian real estate management firms, including SolutionCondo, Gestion Immobilière Wilkar, HPDG, Gestion Immobilière Domis, Lifa Gestion Immobilière, Kastello Immobilier and many others…
UpperBee was founded in 2007 by a team of property management professionals, accountants, and software engineers – A well-established management platform, here to stay!
---
Comments
---
Do you like this news?
Don't hesitate to share it!