Updates & News UpperBee – December 2022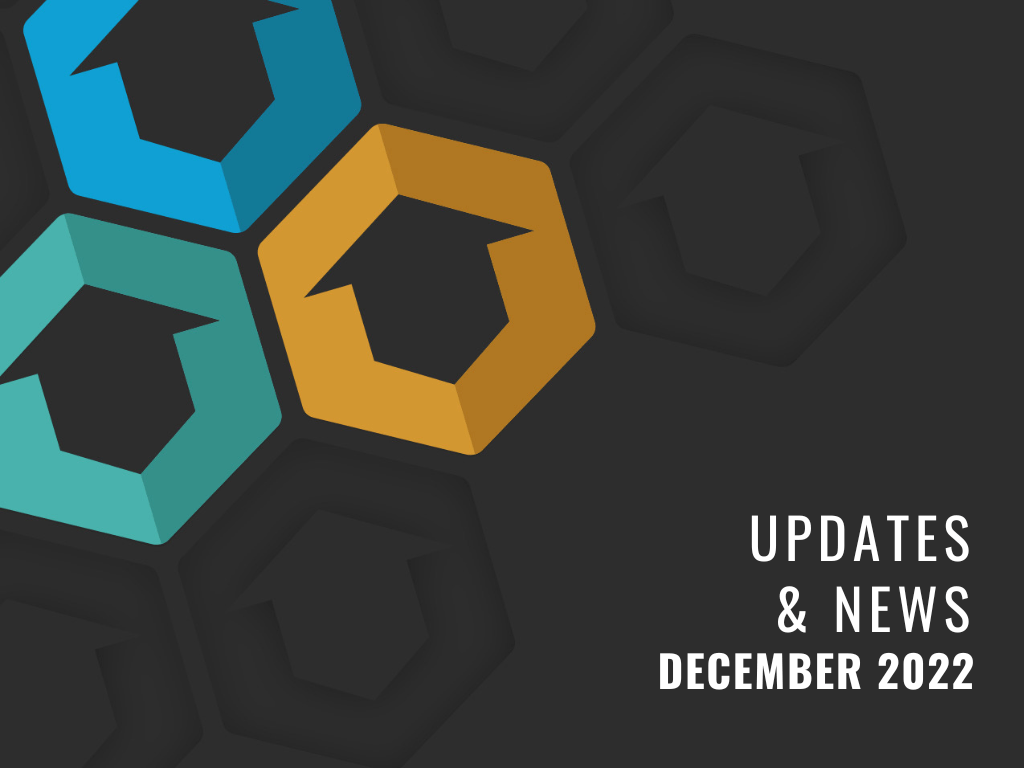 13 December 2022 | Gestion immobilière, Innovation, Innovation, logiciel, property management, software | Condo, Manager, Rental, UpperBee
Here are some of the latest improvements and additions to your UpperBee software that will be released this Tuesday, December 13th to allow you to better manage your buildings.
»To consult the complete list of new features for December click here.
Adjustment of the visual of the platform

In order to offer you a more pleasant experience in your property management platform, the team will make some improvements in the design:

font change and increased size. From now on we will use the native fonts of each operating system which are optimal (Mac OS, Windows, etc.)
presentation of the elements in blocks with a darker background. This display mode, already present in several pages, will be added progressively in the whole platform.

Further enhancements will be made available in the coming months, in order to gradually integrate UpperBee's new visual design.
The "Dark mode" display is coming soon! 

UpperBee will offer the possibility, at the beginning of the year, to activate the "dark mode" on your platform in order to alleviate the visual discomfort of the users called to work long hours in the application.

The activation of the dark mode will allow to decrease the brightness of the screen but also to limit the diffusion of blue light emitted by the light-colored backgrounds.

The white writing on a black background can allow a clearer vision and an easier reading for some users.
Now easier to access the Admin Portal

Administrators, owners, and managers can now quickly access the management tools via the "Admin Portal" button that is directly accessible from the home page.
Management of direct debits for special budgets 

These changes will allow you to have control and more options for bank debits to be generated in connection with a special budget:

allow manual selection of accounts,
allow you to remove an account,
allow you to select the terms for which you want to generate direct debits,
display the status of the collection, if applicable.

For example, if a new co-owner moves in and there is a special assessment in progress, you will be able to generate the remaining bank levies just for that co-owner.
New winter webinar series, have you signed up?
Our training webinars are free and reserved for UpperBee licensed clients. If you are a licensed UpperBee property manager, you have already received an email with all the information about this new programming and the registration links.
On the agenda are several new topics, and some revised to reflect the ongoing evolution of the platform and new regulatory requirements.
Adding the concept of Favorites

The bookmarking function has just been added to the "All features" pages.

To add a feature to your favorites, simply click on the star on the right. Your favorite features will then be pinned in the menu and highlighted with a star.

You can pin the features you use most often and therefore set up your own menu. This will allow you to access them more easily and save time.

Note that icons have also been added to this page to help you find certain key features more quickly.
Everything for your next rental season in one place

With UpperBee, renewing your leases has never been easier.

UpperBee, allows you to prepare for the next rental season and manage your properties in a single platform, with all the powerful tools to save time and money:

comprehensive and instant pre-rental screening with Trustii,
electronic leases,
RL-31 slips transmitted directly to Revenu Québec,
renewal notices,
online accounting & payments,
insurance,
mobile application for residents, and much more!
UpperBee allows you to prepare for the upcoming rental season and manage your buildings in a single platform.

You can easily generate and send statements for your properties:

automated information entry,
generation of statements,
review and corrections,
batch transmission to Revenu Québec,
integrated emailing.

Revenu Québec Certification
UpperBee is one of the software programs authorized by Revenu Québec for the production of statements 31 and their transmission by Internet.

If you have RL-31 slips to produce for 2022, do not hesitate to contact the support team who can guide you through the procedure.
A "Rent Increase Table" merge field has been added in the mailing.

This will allow you, when you generate your lease renewal notices, to indicate the details of the increases, and to mention it in the communications sent to your tenants: rent, parking, storage, etc…
UpperBee TV
See our latest videos uploaded on UpperBee TV to help our users.
These videos will allow you to enjoy the full experience of all UpperBee features.
---
Comments
---
Do you like this news?
Don't hesitate to share it!