UpperBee is also about advancing knowledge in property management in partnership with institutes of higher education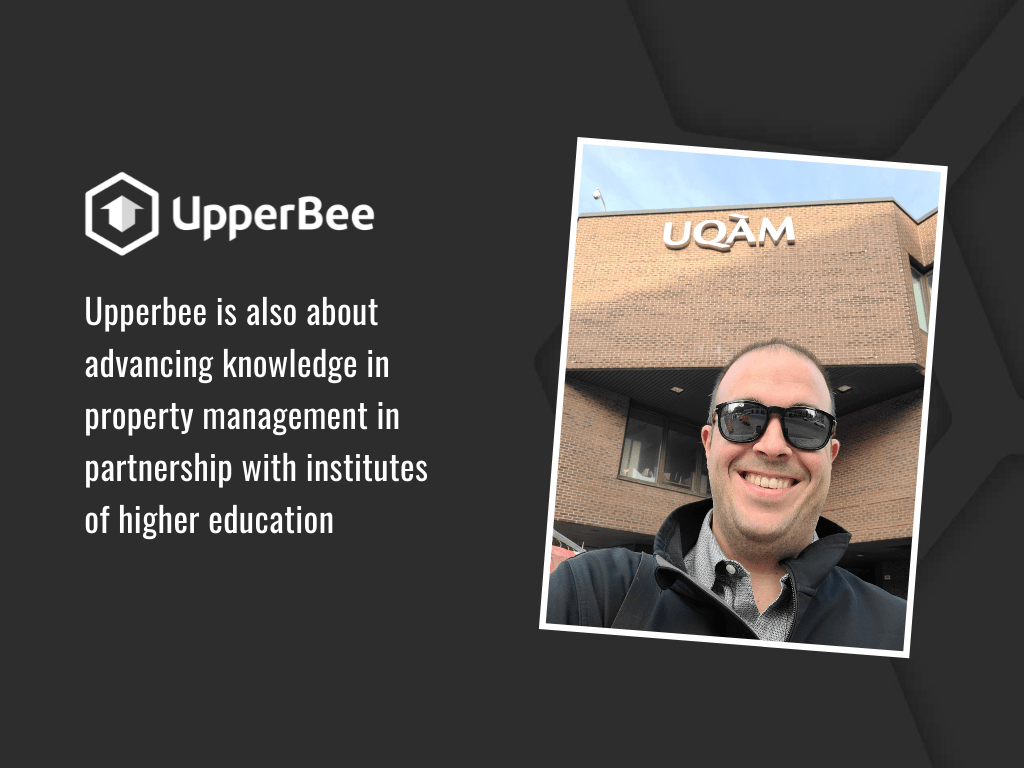 7 April 2022 | property management, Proptech, software, Training | UpperBee
The UpperBee team was at UQAM this week | Université du Québec à Montréal at the invitation of Professor Unsal Ozdilek, Director of UQAM's Real Estate Program.
A great opportunity for Clément Beauchesne  to share our experience in the field and to present our technological tools to the students of the course in "Management of Real Estate Properties": How does the UpperBee software help the professional in day-to-day management?
''It was truly a great experience to share our real estate expertise and discuss with the students how technologies can help us on a daily basis while improving the experience of the residents of the buildings under management!''
''The young people were "turned on" and interested in the subject, we really have a great succession on the school benches! The students came from different backgrounds and several already knew the tools, they were impressed by the extent of our features, we really had very enriching discussions.
Clément Beauchesne''
Thank you Unsal Ozdilek for the invitation!

The entire UpperBee team is proud to be committed to sharing and advancing property management knowledge in partnership with institutions of higher education and helping to train the real estate experts of tomorrow.
A CAREER AT UPPERBEE?
Do you want to combine technological innovation, teamwork, and real estate? You could join an innovative group, which places the satisfaction of its customers at the heart of their priorities, and which is recognized for the quality of its products. Contact us!
STUDENTS AND RECENT GRADUATES
We encourage the next generation and many of our employees are ex-interns and recent graduates. So if you are studying, there is a good chance that you will see an internship offer on your school's website, otherwise, send us your application!
---
Comments
---
Do you like this news?
Don't hesitate to share it!