UpperBee is proud to count Vision Immo among its rental management client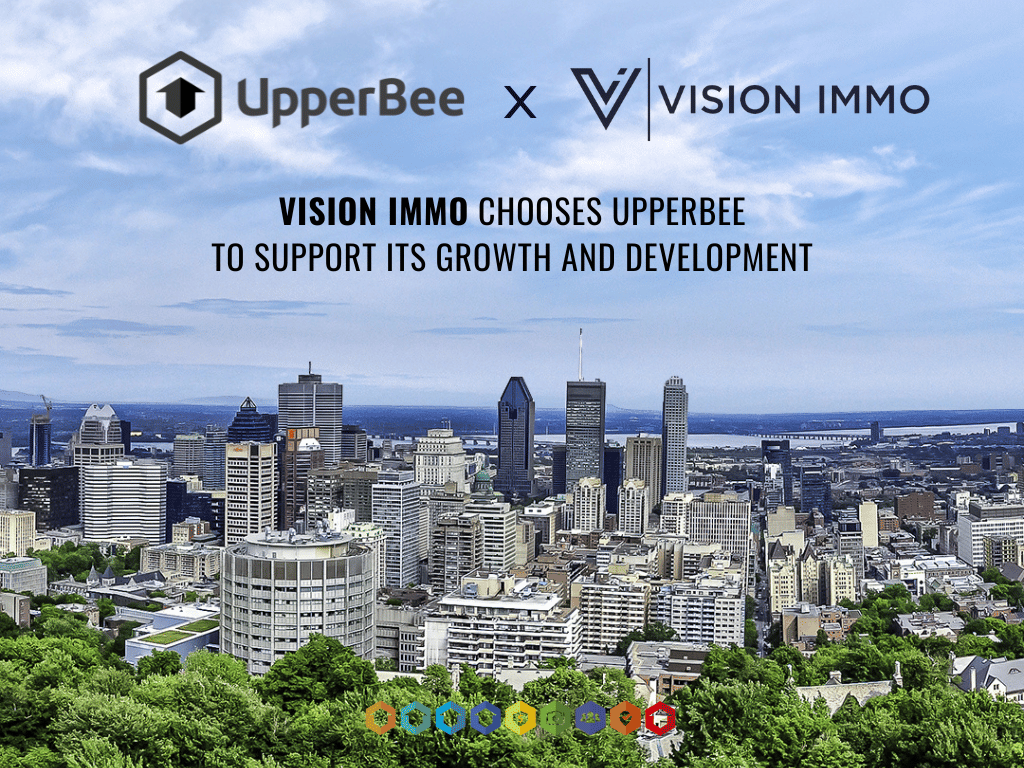 15 June 2023 | property management, Rental property management, software | Condo, Manager, Rental, UpperBee
Vision Immo has chosen UpperBee to support its growth and development. 
Vision Immo offers dedicated, professional property management services and takes complete charge of your homes (residential rental properties, condos and single-family residences): "Our strength is teamwork; together we're there for you!" 
The team offers professional property management services in the Greater Montreal area, on the South Shore, in Montreal and on the North Shore. 
Vision Immo is one of the leading real estate management companies in the Greater Montreal area, thanks to a professional, dynamic team who are experts in their field.
''The Vision Immo team relies on new technology in our management practices, which is why we chose UpperBee's technology platform to manage buildings. We focus on delivering an optimal experience for our customers including transparency, proactive and innovative rental management, which UpperBee makes possible.

Their technology platform offers a complete package. All our management activities are now centralized there, and we've gained in productivity.

In fact, using a single web platform has enabled us to maximize all management efforts, save time to our staff and offer a quality management to the residents.

We really like the fact that everything is managed through a single access point, so our customers can see and understand all the activities and have all the information of their units.

UpperBee Pay is also one of our favorite features. It allows us to track pre-authorized payments more efficiently, and minimizes the potential for NSF (not-sufficient funds) check errors.
We can also mention that the generation and the documents' storage such as leases, statements 31, etc. are really relevant, and the accessibility to these by the owner represents a major asset, enabling them to access information without intermediaries and in complete transparency.''
declared Mélanie Binaud, Accounting Manager.
Thank you to Vision Immo team, we are proud to collaborate with the entire team and help you in your development!
UpperBee brings together several thousand clients in independent management and also counts among its clients some of the largest Canadian real estate management firms, including SolutionCondo, Gestion Immobilière Wilkar, HPDG, Gestion Immobilière Domis, Trivium Property Management, Lifa Gestion immobilière and many others… 
UpperBee was founded in 2007 by a team of property management professionals, accountants and software engineers, so it's a well-established management platform, here to stay!
---
Comments
---
Do you like this news?
Don't hesitate to share it!