UpperBee remains dedicated to the ongoing education of its professional property manager licensees and is pleased to introduce its fall 2023 webinar program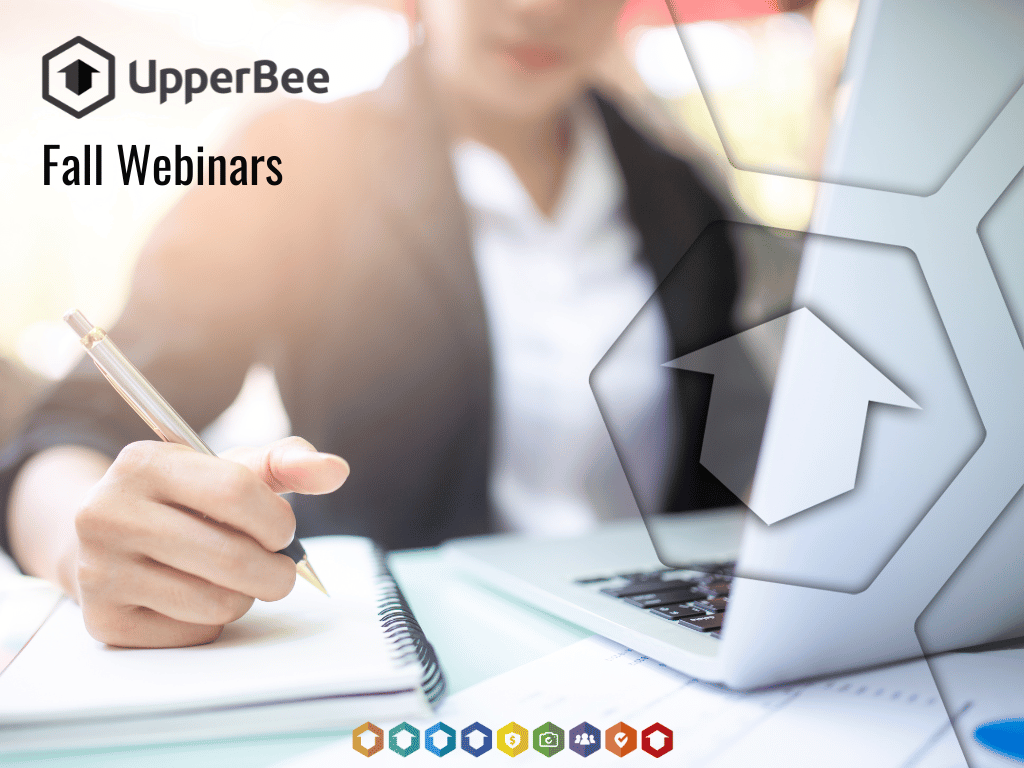 5 September 2023 | condominium, property management, property manager, software | Condo, Manager, Rental, UpperBee
Due to the overwhelming enthusiasm of property managers for these online training sessions, we are delighted to continue offering a Webinar program this Fall.
These exclusive UpperBee webinars are thoughtfully designed by our team to provide valuable insights to managers and enhance their knowledge in the field.
Our team of experts conducts comprehensive training sessions covering various topics in property management, including current industry trends so that you can continually optimize your use of UpperBee, save time, and achieve a more efficient and transparent management process swiftly.
Our ultimate objective is to continuously support you, enabling you to deliver exceptional services to your valued customers.
Find out more about UpperBee's Fall Webinar schedule and reserve your place: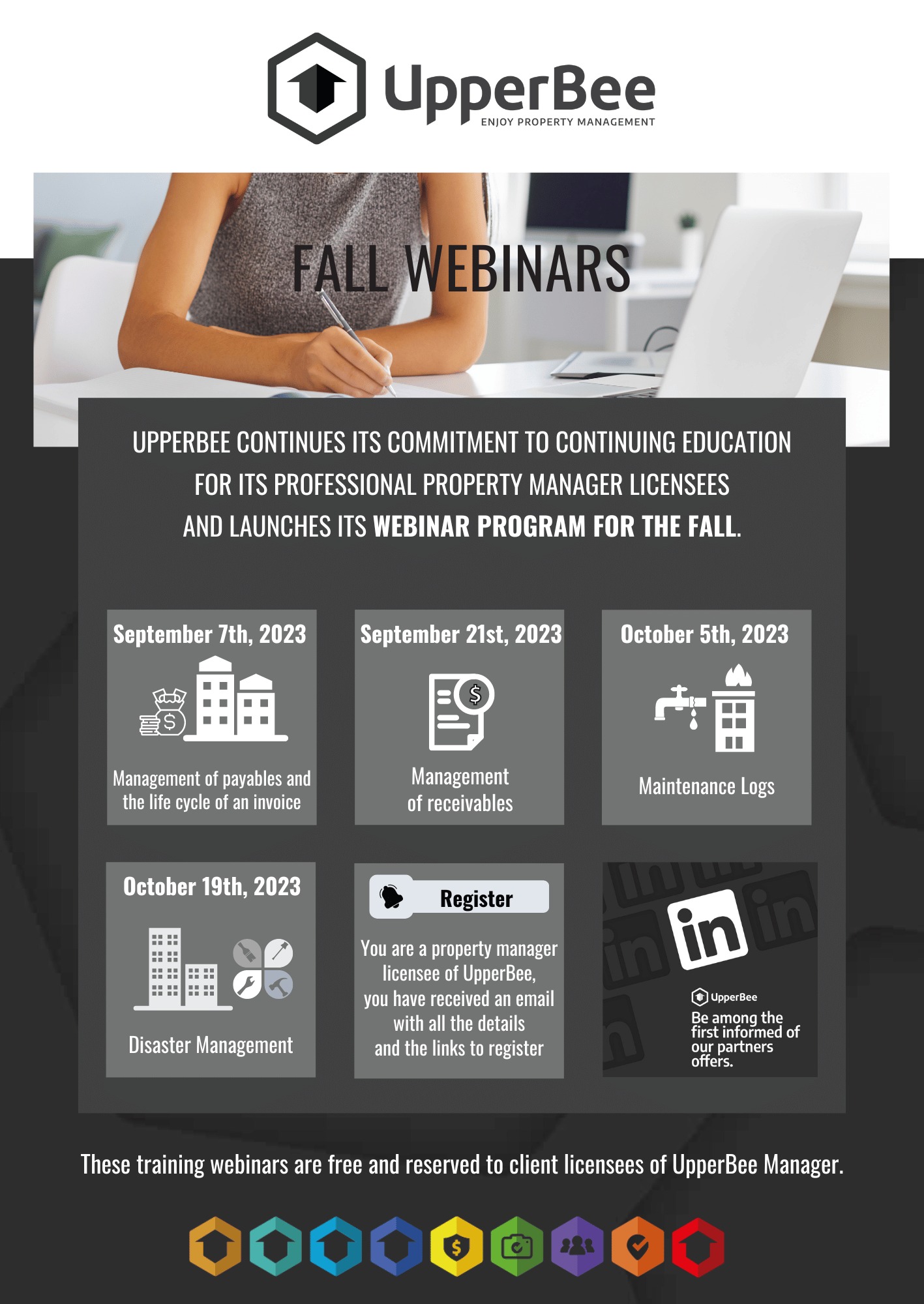 Important: These training webinars are free and reserved for licensed UpperBee Manager customers. If you are licensed property manager of UpperBee, you have already received, by email, all the information concerning this new programming as well as the registration links.
Note that at the end of each webinar, time is set aside for a question-and-answer period.
The UpperBee team invites you, on September 7th, to the first online training for rental property managers on managing new tenants.
Since 2007, UpperBee has been the only web platform that includes finance, accounting, administration, building maintenance management and resident communications and a simple and integrated payment solution.
Learn how only a platform like UpperBee can support your business development and meet the growing demands of your customers. So, do not fall behind, contact us and let us show you why UpperBee is the solution for you by arranging a free demo.
UpperBee a firmly established management platform, here to stay!
---
Comments
---
Do you like this news?
Don't hesitate to share it!