upperbee
NEWS
To improve your property management, stay informed about the latest news in your software suite. All the information on new features, new functionalities or help articles for the use of UpperBee, the latest videos online...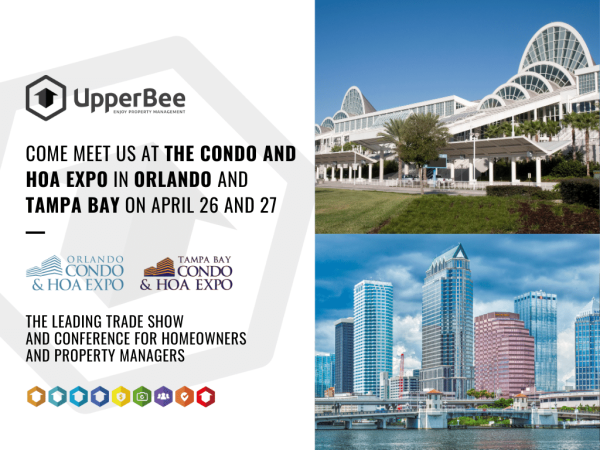 Come meet us at the condo and HOA expo in Orlando and Tampa Bay on April 26 and 27
21 April 2023 | Sandrine Boisselier
The condo and HOA expo is the leading trade show and conference for property owners and property managers. As UpperBee continues our expansion into the U.S. market with our flagship product UpperBee Manager, and our electronic collection and payment solution UpperBee Pay, the team looks forward to meeting you.