5 Reasons to adopt UpperBee accounting and Property Management Software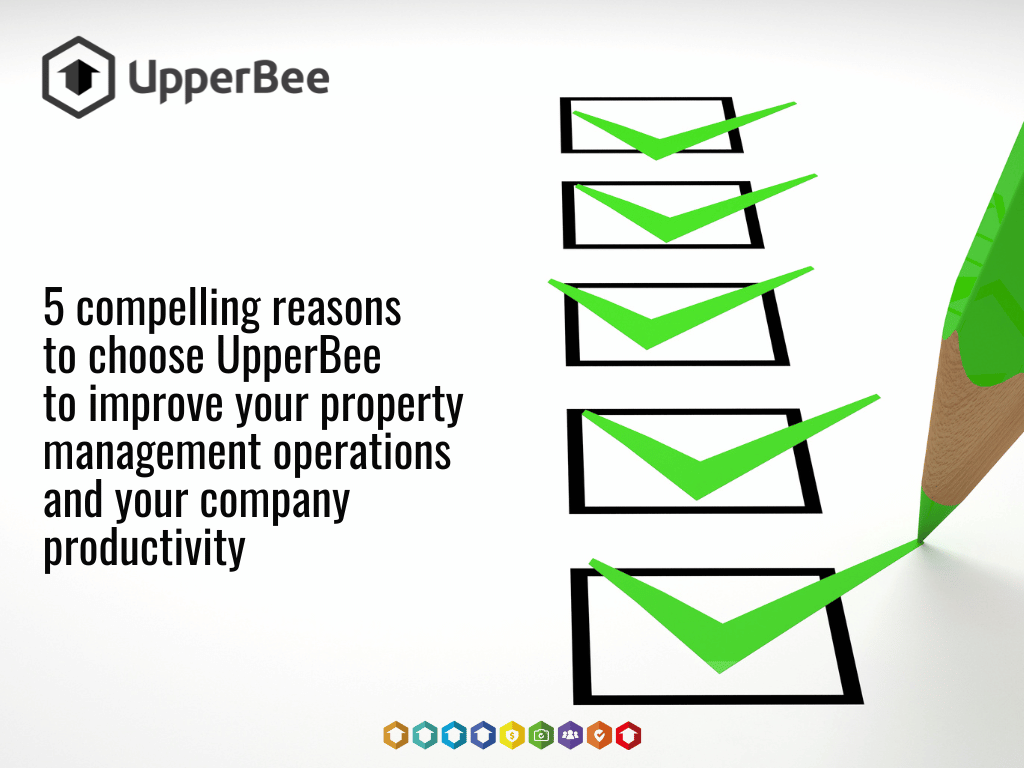 7 August 2023 | Co-ownership, Copropriété, Gestion Immobilière, gestionnaire immobilier, Logiciel de gestion, Property Management, PropertyManager, Rental properties, software | Condo, Manager, Rental
Property management is an increasingly complex field that requires an organized and efficient approach to ensure that operations run smoothly. That is where UpperBee software comes in, providing property managers five compelling reasons to choose this technology solution to improve their operations and company productivity.
Structure based on the standards and best practices of condominium management:
UpperBee offers a stable and robust platform, based on the standards and best practices of condominium management. Each of your responsibilities, and tasks are supported by specific software tools, allowing managers to effectively manage activities related to property management. This structured approach ensures more organized, transparent, and harmonious building management.
Ease of access:
One of the great things about UpperBee is its accessibility. UpperBee is web-based with PC, smart Phone, and tablet applications. With a simple internet connection, you can access your clients' information and complete your work anywhere, any time, and on any device. Unlike other management solutions, condominium information is not stored on a single computer, all you information is just a few clicks away.
You access UpperBee and view today's financial statements, enter and complete service requests, examine equipment list and other operational data for your buildings.
Transparency for directors and owners:
With UpperBee's multi-level security features, transparency is assured. Administrators have the ability to view the status of finances and transactions made in real time, down to the original invoice or work order. An additional benefit is self-service: Similarly, owners can access important documents of the condominium, their own financial accounts, and reserve amenities without having to ask the board of directors or property manager. This transparency fosters better communication and trust between all parties involved.
Hassle-free updates:
UpperBee offers a hassle-free experience when it comes to updates. Being a web-based and real-time system, updates are done seamlessly without users having to worry whether they have been affected or not. This means managers have access to new tools and optimized features without disrupting their workflow. Regular updates allow managers to always be at the forefront of technology and to benefit from the latest innovations or regulatory changes.
Thanks to the strength of its team of engineers, UpperBee is constantly evolving and innovating in order to adapt not only to the best standards of quality and safety of the technology, but it is also constantly improving in terms of functionality, thanks in particular to the comments collected from our customers (read also our article about our collaborative wishes platform to collect suggestions and needs for evolution of our customers). 
Proactive and practical support:
The support offered by UpperBee is exceptional. The support team focuses on what is practical and offers proactive interventions to help users get the most out of the software.
Data integration services are also available to facilitate the software adoption process. In addition, training is offered to enable managers to fully master all the features of UpperBee. Online help articles are also available to guide users in their daily use, as well as online videos on UpperBee TV…
Bonus: Web application for simplified management
In addition to all these compelling reasons, as stated before, UpperBee offers a handy web app for smartphones and tablets, whether they are equipped with Android or iOS. This app allows managers to access their data and manage their property management operations on the go, providing additional flexibility and mobility. UpperBee also allows building managers to optimize communication with their residents by providing its platform that brings together all the features and tools to live well in their building, and offers residents access to a mobile app (free) that they will not be able to do without.
The UpperBee  mobile app allows residents to manage everything from their cell phone, an essential communication tool to keep your community informed, engaged and stay in control: book amenities, request services or track the delivery of a package, all in a few clicks.  Not to mention, taking advantage of the many promotional agreements for the benefit of your residents negotiated by UpperBee.
In conclusion, UpperBee is a comprehensive and innovative property management and accounting software that offers powerful features to simplify and improve property management.
Its stable structure, ease of access, transparency, hassle-free updates, and proactive support make it a smart choice for property managers looking to maximize efficiency and productivity.
Do not wait any longer! Discover the benefits of UpperBee now by adopting it for your property management.
Do not hesitate to contact us to discover how our team proudly works with the most important management companies on a daily basis in developing their business with UpperBee. We will be happy to show you how our solution can meet your specific needs and contribute to the growth of your business.
---
Comments
---
Like this article?
Don't hesitate to share it!