Have new tenants or residents moved into your buildings or the properties you manage?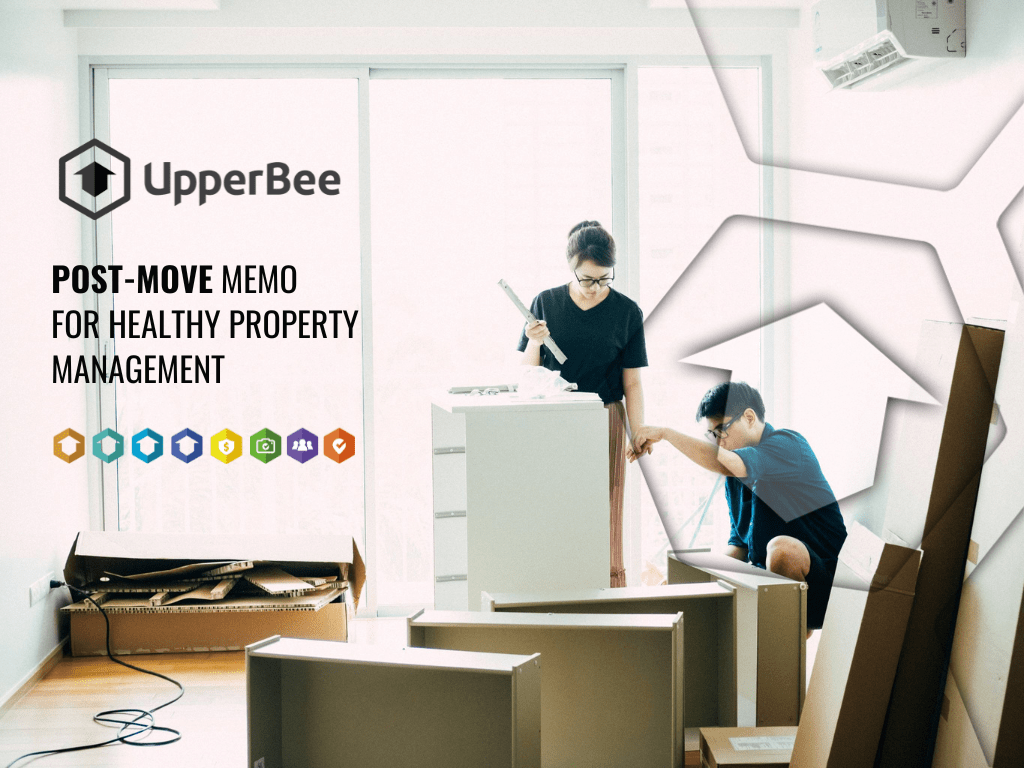 5 July 2022 | Co-ownership, Property Management, Rental properties | Condo, Manager, Rental
You know: communication with tenants and residents is essential.
Now is the time to update your records, to ensure that all data is up to date: resident records, leases, insurance, vehicles… UpperBee makes it easy for you to centralize all of this valuable information for sound property management.
All your lease, tenant and resident information in one place in UpperBee
Here are some examples:
Resident/Tenant Profiles: Step One! Keep your information up to date. All residents can view and update their personal information (e.g. phone, emergency contact, etc.). Take advantage of the move-in period to make sure this information is up to date. Keep contact information for each tenant/resident, including addresses (before signing, during and after the lease), emergency contacts, vehicle list and a copy of the insurance policy.
Tenant/Resident Insurance: Always be aware of your tenants' or residents' insurance coverage. You keep a digital record of everyone's insurance (e.g., period of coverage, types and amounts of coverage, etc.). You will be notified of missing or expired policies and can send reminders to the tenants/residents concerned…
The vehicle registry allows you to maintain a complete list of your residents' and tenants' vehicles with details such as manufacturer, model, color and registration. This data is attached to the resident's record with the assigned spaces and contact information.
This information is accessible at all times and will be invaluable in the event of an emergency or infraction.
Building Rules: Store your rules in this easy-to-access registry that allows you to incorporate these rules into your leases, letters and other communications using UpperBee's mailing capabilities. It's never been easier to make your bylaws available to the people who need them (leasing agents, brokers, current and prospective tenants, residents, etc.).
All your lease information in one place: Keep important information about your tenants and residents so you can always stay on top of due dates and manage your lease payments simply.
Learn more about leases and records.
In addition to being an asset for record keeping (and accounting), UpperBee is a true communication tool, allowing everyone to share information seamlessly.
Simplified communication tools to enhance the well-being of your partners and your community
Thanks to the portal's messaging system, you can send messages and other important notices to tenants or residents in just a few clicks. For example, take the opportunity to send a memo to all new residents reminding them of the existence of these regulations and the ability to access them directly from UpperBee. Here are some useful features:
Template Documents and Answers: UpperBee allows you to create multiple document and content templates to quickly and efficiently answer frequently asked questions. UpperBee's powerful document merge and mailing functionality allows you to easily and automatically send your notices and other communications to a wide range of recipients.
Notifications: Email notifications are an effective tool for notifying all residents of an outage, making them aware of a particular situation, or informing them of upcoming work in the building. In short, if you need to inform or exchange with all your residents, this function will simplify your task!
Virtual Library: Attach documents to almost anything in UpperBee – invoices, purchase orders, bids, contracts, notices, letters, technical documents (blueprints, letters of warranty, user manuals, etc.). UpperBee provides secure and private access to all your files. With UpperBee's multiple levels of authorization, you can manage access for everyone, even your tenants.
Mailing: Why manually enter your tenants' or residents' names and addresses on their correspondence when UpperBee already has this information? Save time by using UpperBee's mailing tools and make your mailings a click away.
Surveys: Distribute and compile surveys to your tenants/residents to obtain their opinions on a variety of topics (proposed building improvements, bylaw amendments, etc.).
Easy communication with your residents: UpperBee is here to simplify your communications with tenants and residents in your buildings and increase the well-being of your stakeholders and community.
Learn more about all of UpperBee's communication tools.
UpperBee's management environment allows you to make a wide range of documents and information available to residents and tenants. Making this information available to users will greatly reduce the questions you receive and make your day-to-day work easier.
Remind residents and tenants that they can use Service Requests to contact you. In return, you will be able to manage, track and respond efficiently to these requests for information and services from residents, owners or investors. These requests will be centralized in one easy-to-access location where all information and exchanges are consolidated. No need to search through your emails, everything related to a file is in one place. A simple, user-friendly tool to keep your community informed and in control. Set alarms and reminders so nothing gets by you.
UpperBee offers simple automations that will help you optimize your management, enhance your investments and improve resident comfort.
Take advantage of these many automated features to minimize the time you spend on property management to save time and money.
Learn more about UpperBee automations.
Curious about what interactions are possible? Feel free to invite tenants and residents to connect to the platform! UpperBee's mobile app works on iOS and Android devices.
If you have any questions, you can always contact us via this Contact form.
See you soon! 
---
Comments
---
Like this article?
Don't hesitate to share it!