Come meet us at the REMI Show in Toronto on june 8 and 9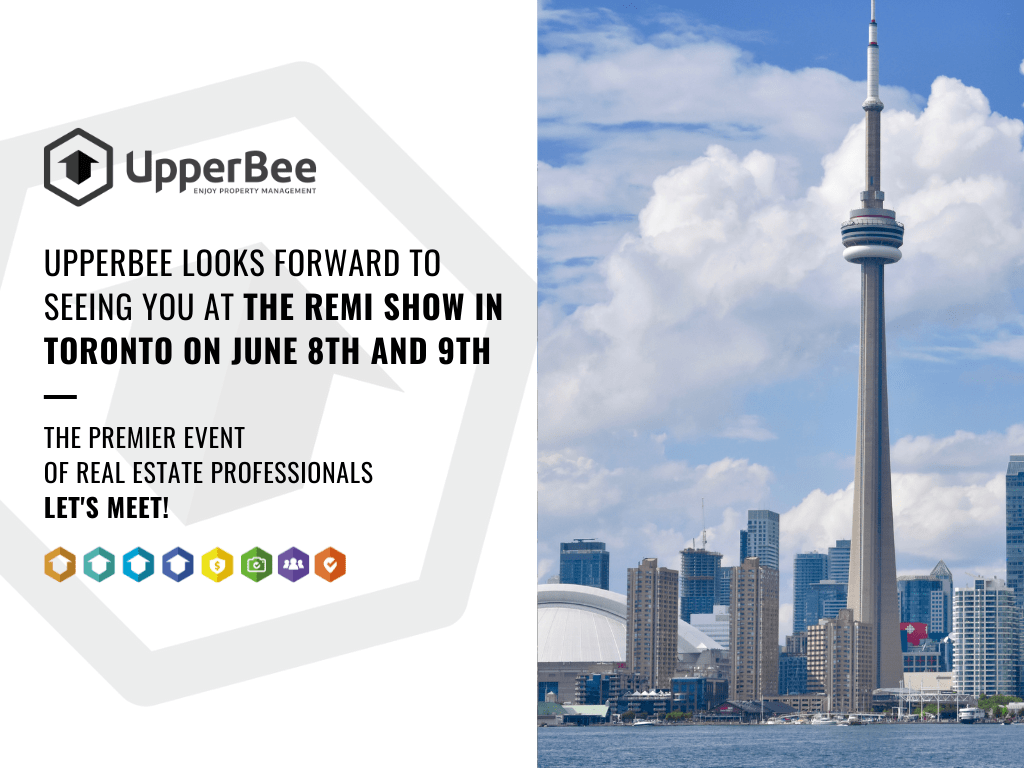 26 May 2022 | Co-ownership, Innovation, property management, Proptech, Salon, software | Condo, Manager, Rental, UpperBee
The REMI Show is the leading trade show and conference for property owners and property managers.
The UpperBee team will be present on June 8 and 9, 2022 at the Metro Toronto Convention Centre to meet with real estate and property management professionals.
The theme of this edition of the REMI Show 2022 is "Facing the Future TOGETHER". We will be present to attend conferences, training sessions and also networking sessions. We look forward to reconnecting with our industry colleagues, experts in the sector and to meet anew in face-to-face meetings.
It will be a great opportunity for exchange and sharing around UpperBee's recognized expertise in innovative technological solutions in property management.
Indeed, particularly attentive to the demands of its customers, UpperBee is already making a difference in the digitalization of real estate in North America and is the most powerful suite of property management software specialized for the management of buildings of all sizes. True to its position as an expert and leader, UpperBee is constantly innovating to offer integrated, collaborative, and accessible solutions in the same platform, adapted to the needs of its clients, real estate professionals and the evolution of the real estate market.
Our avant-garde software suite is clearly part of the digital shift in real estate and has just been enriched with several innovations:
UpperBee Pay, the simple and integrated payment solution to accelerate the collection of rents and condominium fees, simplify the payment of suppliers and other stakeholders…
A web and mobile portal with a revised and more user-friendly design for all residents with an increased experience. It allows managers to benefit from more effective and efficient management of their buildings. These time savings and the optimization of their management activities contribute directly to the increase in profitability.
UpperBee evolves by adapting to the best standards of quality and security technology and other novelties will still emerge in the coming weeks…
A good reason to meet the team at this event!
---
Comments
---
Do you like this news?
Don't hesitate to share it!