The UPPERBEE BLOG
STAY INFORMED ABOUT PROPERTY MANAGEMENT
Stay informed on the latest news about property management solutions for real estate professionals, about condominiums, income properties and plexes. All the information on building management and maintenance as well as real estate in general.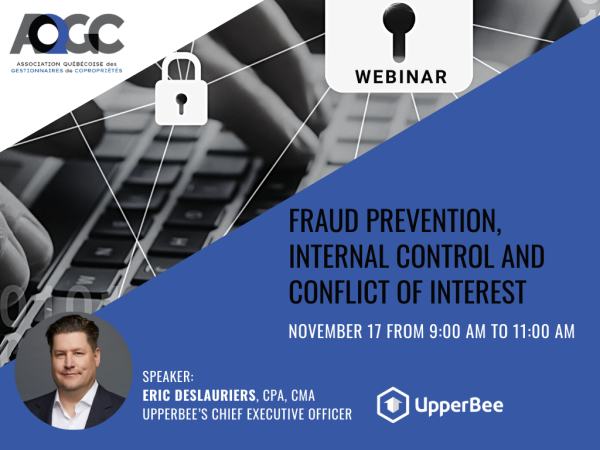 Fraud prevention, internal control and conflict of interest. How to prevent the irreparable?
1 November 2021
UpperBee's Chief Executive Officer, Mr. Eric Deslauriers, CPA, CMA will be the guest of the Association Québécoise des Gestionnaires de Copropriétés – AQGC  to present the next training webinar on Fraud Prevention, Internal Control and Conflict of Interest.