upperbee
NEWS
To improve your property management, stay informed about the latest news in your software suite. All the information on new features, new functionalities or help articles for the use of UpperBee, the latest videos online...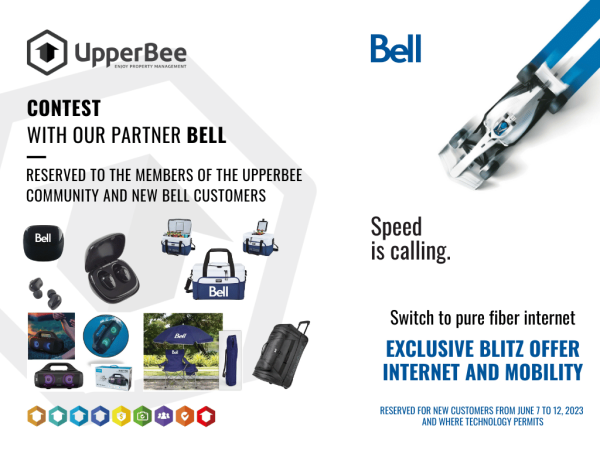 Speed is calling. Contest and exclusive internet and mobility blitz offer with our partner BELL.
7 June 2023
Don't miss this opportunity! Contest and exclusive Internet and mobility Blitz Offer for members of the UpperBee community from June 7 to 12, 2023 at noon and where the technology permits.