The UPPERBEE BLOG
STAY INFORMED ABOUT PROPERTY MANAGEMENT
Stay informed on the latest news about property management solutions for real estate professionals, about condominiums, income properties and plexes. All the information on building management and maintenance as well as real estate in general.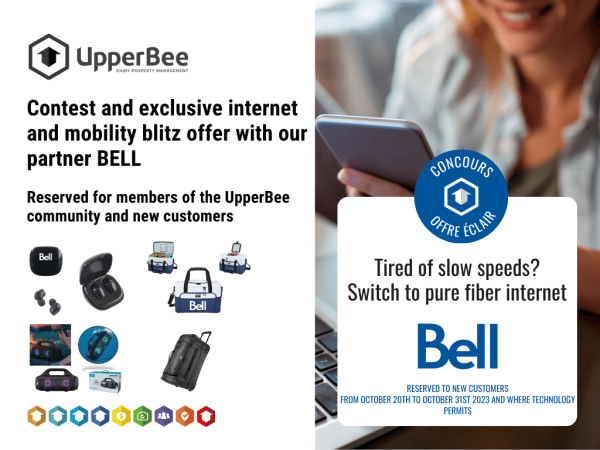 Contest and exclusive internet and mobility blitz offer with our partner BELL
24 October 2023
This Blitz offer and this contest is reserved to new BELL customers only and is valid from October 20th  to October 31st, 2023 at noon and where technology permits.
1 2