upperbee
NEWS
To improve your property management, stay informed about the latest news in your software suite. All the information on new features, new functionalities or help articles for the use of UpperBee, the latest videos online...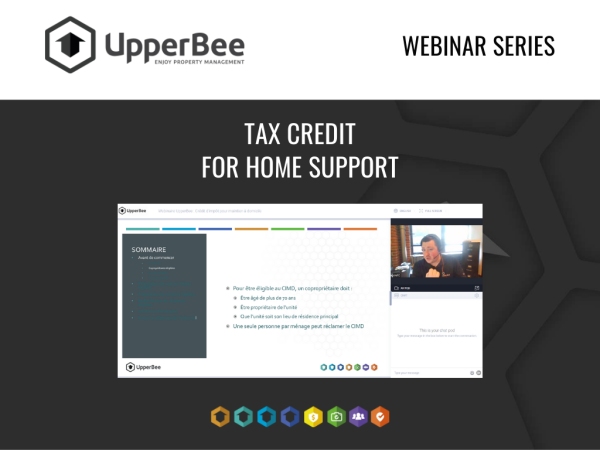 Taxe credit for home support
19 November 2021
People Seventy (70) years old and older are eligible to receive a tax credit for expenses that allow them to stay at home longer. We are talking about the TCHS (Tax Credit for Home Support). In condominiums, many operating expenses are tax deductible. With UpperBee this process is optimized and...