The UPPERBEE BLOG
STAY INFORMED ABOUT PROPERTY MANAGEMENT
Stay informed on the latest news about property management solutions for real estate professionals, about condominiums, income properties and plexes. All the information on building management and maintenance as well as real estate in general.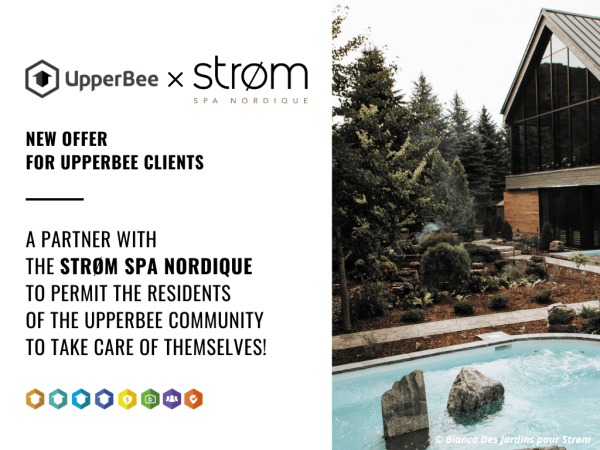 Another new offer for UpperBee customers! a partnership with the Strøm Nordic Spa
13 June 2022
A new major partnership with a renowned player, the Nordic Strøm Spa. UpperBee is proud to be able to give residents registered to UpperBee Condo or Rental applications access to benefits specifically designed for them.